Reduce Payroll While Increasing Wages? With Ovation Tips You Can.
Cashless tipping through Ovation Tips is disrupting the hospitality industry by connects customers to workers and is helping to increase wages and reduce company payroll.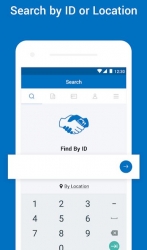 Cincinnati, OH, February 12, 2019 --(
PR.com
)-- In the twenty first century, every day we are moving towards a cashless society, while at the same time hourly minimums are on the rise around the country. Ovation Tips, a trusted company from the hospitality industry was created as a way to connect customers with the service professionals that make their lives a little easier each day through mobile topping. Ovation Tips provides consumers a simple method of know that tipping is allowed and appreciated without the uncomfortable or awkward personal interaction associated with a hand to hand cash tip for their hotel cleaning staff, bellhops, shuttle bus drivers, excursion hots, or other hard working employee.
The process is fast and convenient. The service professional will receive a unique ID during on boarding to be displayed either in the room the cleaned, on the shuttle bus they are driving, on the valet tag, or a number of other different ways to promote. Guest will simply enter the unique ID in the Ovation Tips mobile application, determine which amount they would like to tip, and hit submit. That guest will then receive an instant receipt emailed for expense tracking, and the tip will show up on that service professional's next paycheck.
Ovation Tips not only raises the wages of hard working service professionals, but provides their employers an advantages to help retain top talent and reduce their payroll expenses.
For business travelers and companies, among the hardest items to expense is cash tips. Ovations Tips allows travelers to provide a gratuity without a cash transaction, allowing for an honest and simplified expense reporting. After the tip is sent, the tipper will receive an instant email receipt.
Ovation Tips provides a complete solution comprising of a mobile app, which is available on both the Apple App Store and Google Play Store, along with a web based management dashboard for new employee setup and ease of payroll connecting to current payroll system with tips allocations.
"We are working with a number of different hotels and shuttle bus companies to improve our service based on market demands," said President Kevin Gildea "Tipping hardworking professionals in the hospitality does not need to be complicated. Receiving the tip should also be fast. That is what pushed us to provide a solution. This application connects guest and service professionals in meaningful ways."
About Ovation Tips:
Ovation Tips was founded by business travelers who have been established with a goal to lessen the hassles of tip processing and professional service management. Every guest can tip a service professional with ease. Hotel cleaning staff, shuttle bus driver, and other staff in the industry can receive their rewards with comfort and satisfaction. "Ovation Tips: Digital applause for the service industry."
Please feel free to contact Ovation Tips at 1-844-682-8477 for the app and dashboard demonstration.
Contact
Ovation Tips
Kevin Gildea
1-844-682-8477
ovationtips.com

Contact