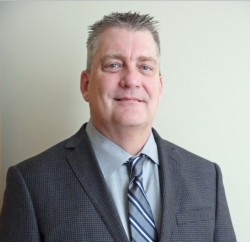 Columbus, OH, April 16, 2019 --(
PR.com
)-- OrthoNeuro announced today that Dr. Mark White, Neurosurgeon will join their multi-specialty physician group practice May 1st, 2019.
Dr. Mark White is a board-certified neurosurgeon specializing in the diagnosis and treatment of diseases and conditions of the spine with special interest in complex spine and micro neurosurgical procedures including minimally invasive spine surgery and neuro navigation with robotic technology. He has been in private practice in the Columbus, Ohio area for the last 20 years.
"We are excited to have a neurosurgeon of Dr. White's caliber joining OrthoNeuro," said Dr. Carl Berasi, OrthoNeuro President and CEO. "Dr. White will allow our spine division to increase services for the Westerville community and surrounding areas."
Dr. White received his medical degree from the University of North Texas Fort Worth and completed his neurosurgery residency at Doctors Hospital in Columbus, Ohio. Following residency, he completed a Neurosurgery Fellowship at the University of Arizona Health Science Center in Tucson, Arizona.
Dr. White is a member of the American College of Osteopathic Surgeons, American College of Surgeons, American Osteopathic Association, and the American Medical Association. He is licensed by the Ohio State Medical Boards.
"I believe in earning the trust of my patients, not only by providing the highest quality and leading edge neurosurgical spine care, but also treating each patient and their family with sincere compassion," said Dr. White. "My ultimate goal, is to aid and support each patient as they navigate the healing process through a multidisciplinary approach which includes physical therapy, pain management and surgical intervention."
Dr. White is now accepting new patients. He will be treating patients at the OrthoNeuro Westerville location starting in May. To schedule an appointment, please contact OrthoNeuro at 614-890-6555 or visit the OrthoNeuro website at
www.orthoneuro.com
.
OrthoNeuro
OrthoNeuro is a dedicated team of orthopedic and neurologic healthcare professionals committed to providing the highest quality specialty care in Columbus, Ohio and surrounding areas – and doing so with compassion and understanding. Our board-certified physicians specialize in orthopedic surgery, spine surgery, neurology, podiatry, physical medicine & rehabilitation. OrthoNeuro currently has 7 locations throughout greater Columbus, including our newest office in Grove City.