Kansas City, Kansas' Own Beyond The Grey Signs Worldwide Deal with Pure Steel Publishing; Forthcoming Release to be Titled "Unthinkable Tragedy"
Beyond The Grey has joined Pure Steel Publishing's roster; the band will be releasing a new digital album for sale worldwide. FVR Management stated, "The release is titled Unthinkable Tragedy and is dedicated to all those that have suffered or been taken from us unjustly. The cover art features the location and dates of some, of the locations that human beings have committed atrocious acts upon one another. God bless the victims and all the families and friends afflicted by Unthinkable Tragedy!"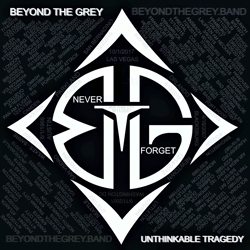 Manhattan, NY, April 29, 2019 --(
PR.com
)--
FVR Management
's group Beyond The Grey will provide their fans with 9 tracks, available on all major download platforms via
Pure Steel Publishing and Sony/The Orchard
. FVR stated, "Unthinkable Tragedy was written and dedicated to all people who have suffered pain, heartbreak and loss due to an unthinkable tragedy. The title track Unthinkable Tragedy was written from a victim's perspective during the Las Vegas shootings. It is meant to convey the feeling of panic, horror, and disbelief that everyone present surely felt. Human beings continue to commit these horrific acts which should never take place in a civilized society." Beyond The Grey stated they, "...wanted to honor the victims and families and to reflect the pain caused by these horrific events. The cover art is meant to relay the fact that these types of incidents are occurring over and over around the world. Acts of this nature should only be reserved for horror movies, not actual events within people's lives. People need to remain vigilant and come together as unified communities around the globe to aid and assist one another to hopefully prevent these heinous events from happening in our future."
FVR Management stated, "Beyond The Grey hopes everyone enjoys the tracks on Unthinkable Tragedy." Beyond The Grey said, "We will be donating 20% of our earnings from the sale of tracks to an international charity supporting victims and families of Unthinkable Tragedy. When we make our donation, we will issue a press release providing the total of funds raised and to what organizations the donations were made."
www.beyondthegrey.band/
Author: TC Page
Contact
FVR Management
TC Page
646-844-1407
www.flyingvradio.com/fvr-management
www.flyingvradio.com/

Contact
Multimedia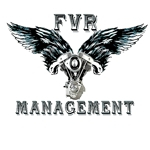 The logo of FVR Management which is a full service Management firm located in Manhattan New York. They work with select artist to fast track their careers to success.