Optima ECM Consulting Announces Joint Success Story with MSD
Optima ECM Consulting today announced MSD has successfully implemented an optimized Invoice to Pay solution as part of their journey towards an Intelligent Enterprise.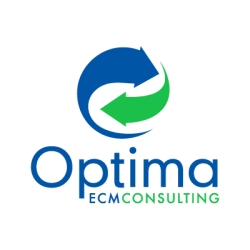 Scottsdale, AZ, May 07, 2019 --(
PR.com
)-- Created in 1946, MSD operates and maintains a collection, transmission, and treatment system that includes approximately 3300 miles of sewer lines, 259 sanitary pump stations, 5 regional water quality treatment centers and thousands of sanitary and combined sewer manholes and catch basins. MSD's system serves more than 250,000 homes, businesses, and industries in a service area consisting of approximately 385 square miles.
MSD needed to implement a best in class Accounts Payable workflow software solution, which provided electronic capturing of a vendor invoice, perform a three-way match with the purchase order and receiving documentation, move the invoice through an electronic approval matrix, integrate the invoice to the Accounts Payable module within SAP, and deposit the final invoice within MSD's document archive software, Bentley eB.
Brad Good, MSD's Controller stated, "SAP Invoice Management by OpenText is helping our AP Team to be more efficient, improve timeliness of invoice processing, and providing vendor insight and collaboration. Optima was very helpful throughout the design and implementation, providing thought leadership and best practices, which resulted in a successful project."
"We are pleased that MSD was able to achieve their goals set out at the beginning of the project," said Alex Nadesan, Founding Partner & COO of Optima ECM Consulting. "Every organization is always looking to increase efficiencies, address compliance, and increase both internal and external customer satisfaction. With the combination of our expertise and SAP's industry-leading solutions, we feel confident we can help customers on their journey towards an Intelligent Enterprise."
Optima is an SAP gold partner providing strategy, licenses, implementation services and support for SAP® Solution Extensions (OpenText), and much more. Optima has a proven record of helping its customers optimize core business processes and maximize their ROI in their journey to an Intelligent Enterprise.
Please click
here
for a copy of the success story.
About Optima ECM Consulting
Optima ECM Consulting is a thought leader focused on advising and implementing EIM solutions to enable our clients to become an Intelligent Enterprise. By leveraging SAP & OpenText solutions within core business processes such as purchase to pay, order to cash, plant maintenance, and HR, our clients inherently address compliance and achieve significant improvements in optimization, collaboration, productivity, customer service, and operational costs.
Visit us at
https://optimaecm.com/
For press inquiries and more information contact:
Alex Nadesan
Founding Partner & COO
anadesan@optimaecm.com
Contact
Optima ECM Consulting
Alex Nadesan
480-907-6360
www.optimaecm.com

Contact