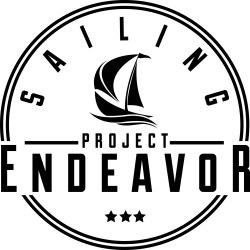 San Diego, CA, May 12, 2019 --(
PR.com
)-- Sailing Project Endeavor, a local non-profit operating in San Diego, California, received a tax-exemption status from the Internal Revenue Service this past week. This marks the organization's first major victory since incorporating late last year. The organization aims to serve at-risk teenagers in San Diego through sailing education, marine life preservation, and natural conservation efforts.
"We're very excited by the news and looking forward to showing what sailing can do for our most troubled teens," said CEO and Founder, John Baldwin. Formed as a result of Mr. Baldwin's own adverse childhood experiences, the initiative to teach sailing, as a means to provide at-risk programming, began in 2017 as part of a University Study conducted by the founder. "I wanted to focus my research on the successful elements of at-risk programming and frame our services around that," he said. This yearlong study focused on quality of services currently delivered in the region along with contributing factors to at-risk activity specific to San Diego. Mr. Baldwin went on to state these elements will not only inform the organization's future programming, but allow a more comprehensive and targeted approach to the issue.
The organization is hosting a community open information session July 12, 2019 at Eclipse Restaurant, located in the heart of South Park, San Diego. For more information, contact the Community Outreach Director at SailingProjectEndeavor@gmail.com or at (903) 466-9579.
Sailing Project Endeavor's mission is to transform at-risk youth into leaders capable of positive contributions on a global scale. It strives to promote and deliver meaningful educational experiences through sailing, environmental protection education and marine life preservation efforts. For more information, visit www.SailingProjectEndeavor.org