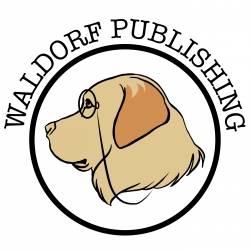 Dallas, TX, May 15, 2019 --(
PR.com
)-- Waldorf Publishing and ShaggyPup.com, both based in Grapevine, Texas are thrilled to be donating over 55,000 books to the "4" Texas based charities and organizations listed below. The books are from prior years publishing catalogs.
All books are brand new and have a retail value of over $750,000.
Waldorf Publishing and ShaggyPup.com strives to benefit local causes and create a feel good story in a world that is in need of more stories to make people smile.
1. Goodwill in Weatherford, Texas
2. Parker County Jail, Weatherford, Texas
3. Goodwill in Granbury, Texas
4. Goodwill Donation Center, Campus Drive, Fort Worth, Texas
Waldorf Publishing was launched in 2014 and currently has over 500 titles, 128 of which are being published this year, 2019. 230 titles that are perfect for the younger crowd like the award winning Children's series, The Spectacular World of Waldorf.
Fundraising Opportunities: Waldorf Publishing handles book fair fundraisers for schools, camps, libraries, organizations, daycares, churches, charities, non-profits, and special events across the country.
There are no minimums, and they always give back 50% of all sales received, regardless of the volume of sales. There are no costs associated with Waldorf Book Fair Fundraisers.
Furthermore, Waldorf Publishing and ShaggyPup.com are small business, woman-owned and minority certified, so buying your books from and/or using their fundraising services will help you meet your goals regarding dealing with Texas-based, minority-and women-run businesses.
ShaggyPup.com will be launched on June 10th, 2019 and is an on-line service that provides books and educational materials to institutions to enhance the learning experience for students, parents and educators alike. By offering lower prices, personalized service and titles from publishers large and small, they can ensure your institution has a vast selection and the best quality and priced products on the market. Shaggy Pup is a woman- and Texas-owned company that looks forward to partnering with institutions that encourage learning.
Twitter: @WaldorfBooks
Facebook: Waldorf Press
Instagram: WaldorfPublishing
Media Contact: Barbara Terry, 972-674-3131
Barbara@WaldorfPublishing.com
www.WaldorfPublishing.com
www.ShaggyPup.com