OOTify, Inc. Named TiE50 Award Winner at TiEcon
OOTify, Inc., the Los Angeles based startup that promises to democratize mental healthcare, is excited to announce that it was selected as a 2019 TiE50 Winner in the prestigious TiE50 Awards Program.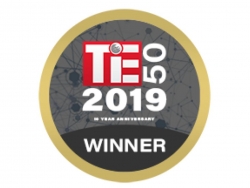 Los Angeles, CA, May 15, 2019 --(
PR.com
)-- OOTify, Inc., the Los Angeles based startup that promises to democratize mental healthcare, is excited to announce that it was selected as a 2019 TiE50 Winner in the prestigious TiE50 Awards Program. This awards competition, now in its tenth year, is a program of TiEcon, the world's largest conference for tech entrepreneurs. OOTify was recognized for its innovative approach to tackling a problem that seriously affects at least 20% of the United States population and is estimated to cost nearly $200 billion in lost earnings each year.
Ravi Sharma, CEO and a TiE Charter Member, is tackling the stigma and systemic problems associated with mental health and wellness in the healthcare system and had this to say, "In the near term, our vision for OOTify is to ensure every college student, young professional and new parent has a therapist, coach or resource when and how they want it." He added, "We all have primary care physicians and mental health should be no different. Future generations will have access to a mental health community that is there for them. And that safe place will be OOTify."
OOTify's team is seasoned and primed to execute on this bold mission, which is made up of technologists, clinicians, creatives, and successful business executives with prior exits. They recently brought on active advisors that are mental health veterans, along with technology investors and advisors from Lyft, Google, Roku and Uber.
"OOTify is uniquely positioned to have a sustainable impact on the behavioral health landscape," says Chief Operating Officer, Fadi George Madanat. "The mental health crisis has been taking a huge toll on mental health professionals ('Providers'), as well as recipients of care, and it doesn't have to be that way. OOTify stands by its Providers and empowers them with the innovative technology and marketing tools they need to provide efficient and effective care to help their practices thrive, respectively," said Mr. Madanat. TiE50's award was another signal that OOTify is headed in the right direction, as the company very recently received the honor of Top 25 at the Alliance Healthcare Foundation i2 Innovation Challenge.
"TiE50 has become a global brand and this year we screened entries from all over the world and from a very diverse set of industries, including AI, autonomous vehicles, FinTech, sustainable textiles, medical devices, robotics, fuel cells, networking, healthcare, logistics and security. We screened and selected the TiE50 winners as recognition of the potential of the companies and innovation they are bringing to market. The TiE50 program has gained notoriety over the past decade as a competition run with the highest level of integrity and vigorous screening and judging by domain experts," Kamal Anand, TiE50 Program Chair, explained.
"For over 27 years as a not-for-profit organization dedicated to fostering entrepreneurship and with a global footprint of a half million entrepreneurs, enterprise executives, and investment professionals, at TiE Silicon Valley we take pride in the fact that we have created TiE50, a strong 10-year-old brand for recognizing high potential startups," said B.J. Arun, President, TiE Silicon Valley.
The TiE50 Awards were presented to the winners on May 11th at TiEcon in Santa Clara, CA. For more information, please go to tieinflect.org
About OOTify
OOTify is a mental wellness technology company based in Los Angeles. OOTify's mobile SaaS application is democratizing mental healthcare, building a community utilizing AI and telehealth technology along with educational content. At OOTify, you can securely engage with mental health, coaching, wellness and mindfulness professionals and mentors seamlessly through telehealth and AI matching technology. The company equally focuses on bringing value to mental health professionals with easy-to-use software to build their own virtual practice. OOTify is currently onboarding passionate and experienced Providers; for more information please download the app or visit www.ootify.com/providers. The Fabric social community with mental health tips, tools, and resources is available for use at no charge. For more information, please email iris@ootify.com or visit us at www.ootify.com.
About Tie50
Now celebrating its tenth year, TiE50 Awards provides a one-of-a-kind showcase for the world's top technology and technology-enabled startups. TiE Silicon Valley's premier annual awards program is keenly contested by thousands of early- to mid-stage startups of all sizes representing a wide range of verticals. Applications are rigorously reviewed by a panel of judges, including venture capitalists, angels, successful entrepreneurs, and corporate executives. Since its inception, 84 percent of TiE50 winners and top startups have been funded at a total of over $1 billion. Many of these companies went on to acquired or IPO with 29 of the exits at over $100 million.
About TiEcon
TiEcon is the world's largest conference for entrepreneurs and intrapreneurs with participation from top technology companies, leading venture capital firms, and global service providers. Delegates range from CEOs of top companies to first-time entrepreneurs, as well as corporate executives and investment professionals. TiEcon was listed as one of the 10 best conferences for ideas and entrepreneurship by Worth Magazine, along with TED and the World Economic Forum. TiEcon 2018 attracted 5,000 attendees from 22 countries. More information: TiEcon.org
Contact
OOTify, Inc.
Victoria Nunez
516-361-4891
ootify.com
Director of Marketing & Business Development

Contact