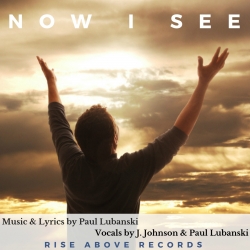 Detroit, MI, May 31, 2019 --(
PR.com
)-- Native Michigander Paul Lubanski releases two additional songs worldwide today - "Now I See" and "When The Real Love Begins." Both have been reviewed positively as "radio-ready" potential impact songs by record industry insiders and represent his 22nd and 23rd efforts to date.
The tracks were recorded outside Atlanta via Lubanski's Rise Above Records label and are Christian-centric love ballads with a country flair.
They can be purchased/streamed on-line via hundreds of stores including Amazon Music, Apple Music, Spotify and Pandora.
Lubanski released his majestic "Dear Mom" last week - a powerfully intense pro life track that is weaving its way around the globe via the Christian community.
Paul is currently working-on three brand new Country Pop/Rock tunes that he plans to release mid-summer 2019.
All of his tracks via Rise Above Records are available for purchase or cover.
Find Paul Lubanski on YouTube and/or his three Facebook landing pages.