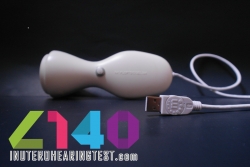 San Antonio, TX, May 30, 2019 --(
PR.com
)-- FD Financial, Corp. announced it has acquired the patent pending L1-40 from its inventor Dr. Marcelino Covarrubias of Mexico. The L1-40 is the only noninvasive device of its kind that can detect if an Infant will be born deaf or hearing impaired In Utero.
The L1 40 is an electroacoustic transducer designed to detect a cocleopalpebral reflex during an ultrasound exploration performed after 28 weeks of pregnancy. The device and procedure allow doctors to detect deafness before babies are born.
Why is it so important to know if the infant will be born deaf? When a physician is alerted early on, there are many ways the physician can discover the cause and cure the issue before the child is born.
According to the World Health Organization, worldwide there are 130 Million births per year and over 560,000 will be born Deaf or with hearing impairment. Deafness is the most common disability present at birth.
The causes of hearing loss and deafness can be congenital or acquired. Both have a long list for reasons for hearing loss, but the fact remains the earlier the detection the greater the chance of curing the issue, even in the mother's womb.
FD Financial has formed FH1-40 Company, a Texas corporation, for the ownership, marketing and distribution of L1-40. The L1-40 is in its third year of testing, its second year for filing for a Patent Cooperation Treaty (PCT) international patent with the US and in its first year of filing with the Food and Drug Administration (FDA). See http://inuterohearingtest.com/ for more detailed information.
The Company FH1-40 through a Private Placement Memorandum, is offering Qualified investors Two types of Corporate Notes both secured with preferred shares and with a right to convert to common shares at the full discretion of the investor at term or interest and principle investment.
Corporate Note 1 is for One-year with 12% interest paid annually and secured with convertible preferred shares of the company. Minimum investment $12,500.
Corporate Note 2 is for Two-years with 15% interest paid annually and secured with convertible preferred shares of the company. Minimum investment $7,000.
The total offering is for $481,600.00.
This is not an offer to sell or a solicitation of an offer to buy any securities. Offers are made only by prospectus or other offering materials. For review of the offering material and investors qualification see contact below.
Contact Rudy W. De La Garza, CEO, FD Financial, Corp.
210-861-8353 or Rudy@FDFinancial.com