Dr. Jahan Aghalar Joins NYCBS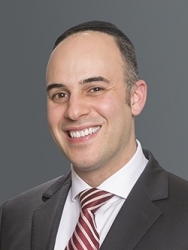 Port Jefferson Station, NY, June 11, 2019 --(
PR.com
)-- Jahan Aghalar, M.D. joins New York Cancer & Blood Specialists as a board-certified medical oncologist-hematologist. Dr. Aghalar will be practicing at the Smithtown and New Hyde Park locations.
nycancer.com/blog/2019/05/20/dr-jahan-aghalar-joins-nycbs/
A Long Island native, Dr. Aghalar specializes in genitourinary malignancies, which are cancers originating from the prostate, bladder, kidney, and testicles. "Being born and raised on Long Island, I see my role as an oncologist to give back to the community. I strongly believe that it is my duty to treat each patient as an individual, always being mindful of differences in medical, psychosocial, and cultural backgrounds," said Dr. Aghalar.
Dr. Aghalar earned his Bachelor's Degree with honors from New York University, majoring in Computer Science. Dr. Aghalar then earned his Medical Degree from the Albert Einstein College of Medicine with honorable distinction in research of diagnostic oncology. He served as Chief Resident at North Shore University and LIJ Hospitals.
Dr. Aghalar received the Outstanding Teacher Award from the Albert Einstein College of Medicine, and the Founder's Day Scholar award from NYU. He is affiliated with St. Catherine's, St. Francis, Mount Sinai, and Northwell Hospitals.
Prior to joining New York Cancer & Blood Specialists, Dr. Aghalar served as an attending physician at Memorial Sloan Cancer Center. He has delivered numerous well-received medical educational seminars regarding prostate cancer throughout Long island.
To make an appointment with Dr. Aghalar, please contact 631-675-5059.
About NYCBS:
New York Cancer & Blood Specialists is committed to our patients. We are dedicated to providing each patient with a unique path to treatment and unmatched support. We strive to make quality, community-based cancer care available in each and every New York community.
Contact
New York Cancer & Blood Specialists
Michael Scanlon
855-528-7322
https://nycancer.com/

Contact