Discovery Benefits, PeopleGuru Team Up to Save Clients Time
Newly formed partnership produces integrations that benefit mutual clients and consultants.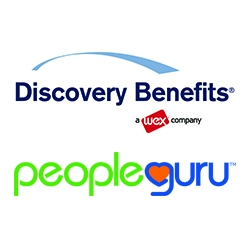 Fargo, ND, June 14, 2019 --(
PR.com
)--
Discovery Benefits
, an industry leader in employee benefits and COBRA administration, and
PeopleGuru
, a leader in Human Capital Management (HCM) software for mid-market organizations, are announcing a strategic partnership to deliver more seamless administration to consultants and mid-market organizations.
The integrations developed will help consultants and mutual clients of Discovery Benefits and PeopleGuru save time because certain data will not need to be provided to both Discovery Benefits and PeopleGuru. Instead, the integrations allow for an easy exchange of data from PeopleGuru to Discovery Benefits.
"We are thrilled to partner with a reputable company like Discovery Benefits," said PeopleGuru Chief Revenue Officer Steven Cohen. "Discovery Benefits complements PeopleGuru's Benefit Management technology by providing benefits and COBRA administration. The integration between the two platforms will help our mid-market clients drive process improvement and efficiencies in their HR operations."
Discovery Benefits and PeopleGuru are also developing a single sign-on feature and other integrations to save mutual clients and consultants even more time.
"We are excited about partnering with an HCM system that provides great value to the market like PeopleGuru," said Discovery Benefits Partner Sales Director Nathan Skalsky. "We look forward to working with the PeopleGuru team on building integrations for our line of benefits and COBRA, which will help us provide an even better user experience for all of our mutual clients."
Discovery Benefits is a national leader in employee benefits, providing administration of health savings accounts (HSAs), flexible spending accounts (FSAs), health reimbursement arrangements (HRAs), commuter benefits, COBRA and direct bill. Its mission is transforming the complexity of employee benefits administration with innovative solutions and extraordinary customer service delivered by empowered and knowledgeable employees.
PeopleGuru develops and supports cloud-based Human Capital Management (HCM) software to help passionate leaders of mid-market organizations attract, retain and recognize their people and streamline back-office HR and payroll functions.
Contact
Discovery Benefits
Hayden Goethe
701-239-6309
www.DiscoveryBenefits.com
PeopleGuru
Allyson Edwards
101 S Hoover Blvd.
Suite 100
Tampa, FL 33609
Email: aedwards@peopleguru.com

Contact