RehabNear.me Provides Recovery Options to Adolescent Opioid Abusers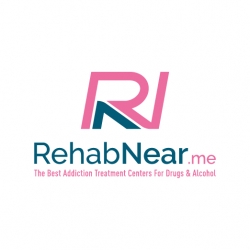 Los Angeles, CA, July 11, 2019 --(
PR.com
)-- No demographic group is immune to the nation's current opioid epidemic. Hundreds of thousands of young Americans misuse opioids annually as the percentage of overdose deaths continue to rise. RehabNear.me was introduced as an online resource for the individuals suffering the effects of substance dependency including the adolescents and their friends and families seeking the proper medical treatment for opioid abuse issues. Visitors need only visit
https://www.rehabnear.me
for more information on their inpatient and residential rehab options and then dial 855-227-9535 to be connected with a trained specialist who can help place them on the path to recovery.
According to the U.S. Department of Health & Human Services (HHS), "In 2016, 3.6 percent of adolescents ages 12-17 reported misusing opioids over the past year. This percentage is twice as high among older adolescents and young adults ages 18-25 with the vast majority of misuse due to prescription opioids." The Centers for Disease Control and Prevention (CDC) also, "Estimates, that for every young adult overdose death, there are 119 emergency room visits and 22 treatment admissions."
The reasons vary. The HHS has reported that "Adolescents often are initially exposed to opioids through prescriptions" with "nearly half of adolescents ages 12 to 17," saying that the medications were either given to or bought for them by a friend or relative. Acute chronic pain, depression, and other health and family issues are just some of the other contributing factors that can lead to the abuse of opioids and legal prescriptions containing fentanyl, codeine, and morphine.
But there is better way. Treatment is the best option for addiction recovery and achieving wellness at any age with the proper medical support. That is because few can do this on their own. It takes the care, supervision and support of friends, family and the proper treatment from accredited and trained medical professionals.
Because the problem is so complex, rehab programs differ according to the needs of the patient and their specific form of addiction. Identifying the appropriate therapeutic technique is as important as locating the ideal facility for each individual. The goal of RehabNear.me is to help every visitor achieve and maintain long-term sobriety with the proper certified care and treatment no matter if they're struggling with drugs, alcohol or both.
Please visit
https://www.rehabnear.me/students-rehab/
or call 855-227-9535 to explore the various outpatient and residential treatment options available in all 50 states. There is a path to recovery and lifetime free of substance and alcohol abuse.
About RehabNear.me
RehabNear.me was launched in 2016 to help individuals suffering from the effects of drug and alcohol abuse identify the proper, accredited medical treatment options. Trained specialists are available at 855-227-9535 to explore the components of inpatient and outpatient rehab and the proper therapeutic techniques according to each person's substance abuse issues and needs.
Contact
StarrComm Strategies
William Chelak
732-541-2971

Contact