Subscription-Based Privacy Platform Skriply Advances Leadership Team with Appointment of Melanie Hartl as New CEO
Subscription-based privacy platform Skriply committed to keeping internet engagement safe, hire new CEO Melanie Hartl, formerly of global pharmaceutical company Novartis.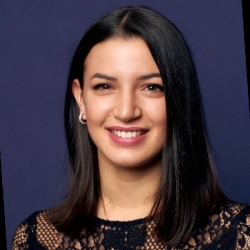 New York, NY, September 23, 2019 --(
PR.com
)-- Skriply, the subscription-based platform committed to keeping internet engagement safe and private, announced that it has appointed Melanie Hartl as its new Chief Executive Officer.
"We had been searching for the right combination of talent, drive and positive energy to lead our team, and found all of that in Melanie," said Skriply founder and former, CEO Steven Cranston. "Melanie brings an exceptional viewpoint that is international in scope and deeply rooted in the value she places in online safety and privacy for people and their families. We are excited to welcome her to Skriply."
Hartl joins Skriply from Project Operations within Basel, Switzerland-based Novartis, a global, Fortune 500 health care company. Hartl assumes the top Skriply role on October 1, with ongoing support from Cranston and the board of directors of Publishers House Ltd., parent company of Skriply.
"Melanie will be supported and coached by our board, which in turn will focus on raising capital and resources for Skriply's growth. In this way, Melanie can focus on team leadership, operations and revenue growth," Cranston said, adding, "And we are particularly proud to be naming a female CEO."
According to a Gartner study, women hold just over 13 percent of C-level roles in technology.
"It's my pleasure and honor to be appointed as the new CEO of Skriply," said Hartl. "Skriply will continue to develop its privacy-first platform to protect people and families, while providing a trustworthy digital-subscription platform for publishers."
About:
Skriply are pioneers in subscription-based privacy applications for all devices that gives consumers access to the content they want free from unwanted ads, untrustworthy social media sources and unethical data trafficking, and giving publishers access to a paid subscriber audience.
Contact:
Michael Pallotto
contact@skriply.com
Or Visit www.skriply.com
Contact
Publishers House Ltd.
Steven Cranston
+420775121061
www.skriply.com
steven@skriply.com

Contact