VOS Digital Media Group Now Offering Health Content from Harvard Health Publishing
Harvard Health Publishing Provides Expert Health Information and Advice.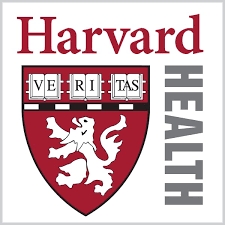 New York, NY, September 24, 2019 --(
PR.com
)-- VOS Digital Media Group has announced a content distribution agreement with Harvard Health Publishing, the media and publishing division of Harvard Medical School that provides consumer health and medical information.
As a video partner for hundreds of digital properties, VOS distributes digital video to partners in the United States and Canada for web, mobile, and OTT devices. VOS's partner publishers from around the world will now have access to Harvard Health Publishing's unparalleled health and wellness content for their digital properties.
"This is an exciting addition to our relationships in the health media vertical," stated Paul Feller, CEO of VOS Digital Media Group. "Harvard Health Publishing brings consumers unique content from one of the world's most trusted medical research institutions. This is a major addition to the premium health-related content already available through the VOS Platform, which includes authoritative, internationally-renowned voices such as the Mayo Clinic and Cleveland Clinic."
About VOS Digital Media Group
VOS is a global digital video exchange and technology platform providing a seamless process for bringing together content creators and media companies. We specialize in providing and maintaining content sales and sourcing scalability, reducing labor and editorial costs, eliminating errors in metadata assignment and extraction, and drastically decreasing the time to market for both video creators and buyers. http://www.vosdmg.com
About Harvard Health Publishing
Harvard Health Publishing is the media and publishing division of Harvard Medical School, under the direction of Dr. David H. Roberts, Dean for External Education. Harvard Health Publishing (HHP) draws on the expertise of Harvard Medical School faculty to create high-quality, evidence-based, and audience-appropriate information on medicine, health and wellness, and healthcare. It publishes this information in myriad forms including, but not limited to, digital and print newsletters and reports; videos; webinars; e-learning courses; and its flagship website www.health.harvard.edu. In addition, Harvard Health Publishing content is made available through licensing arrangements with a wide range of clients.
Contact
VOS Digital Media Group
Christopher Stankiewicz
347-620-9272
www.vosdmg.com

Contact