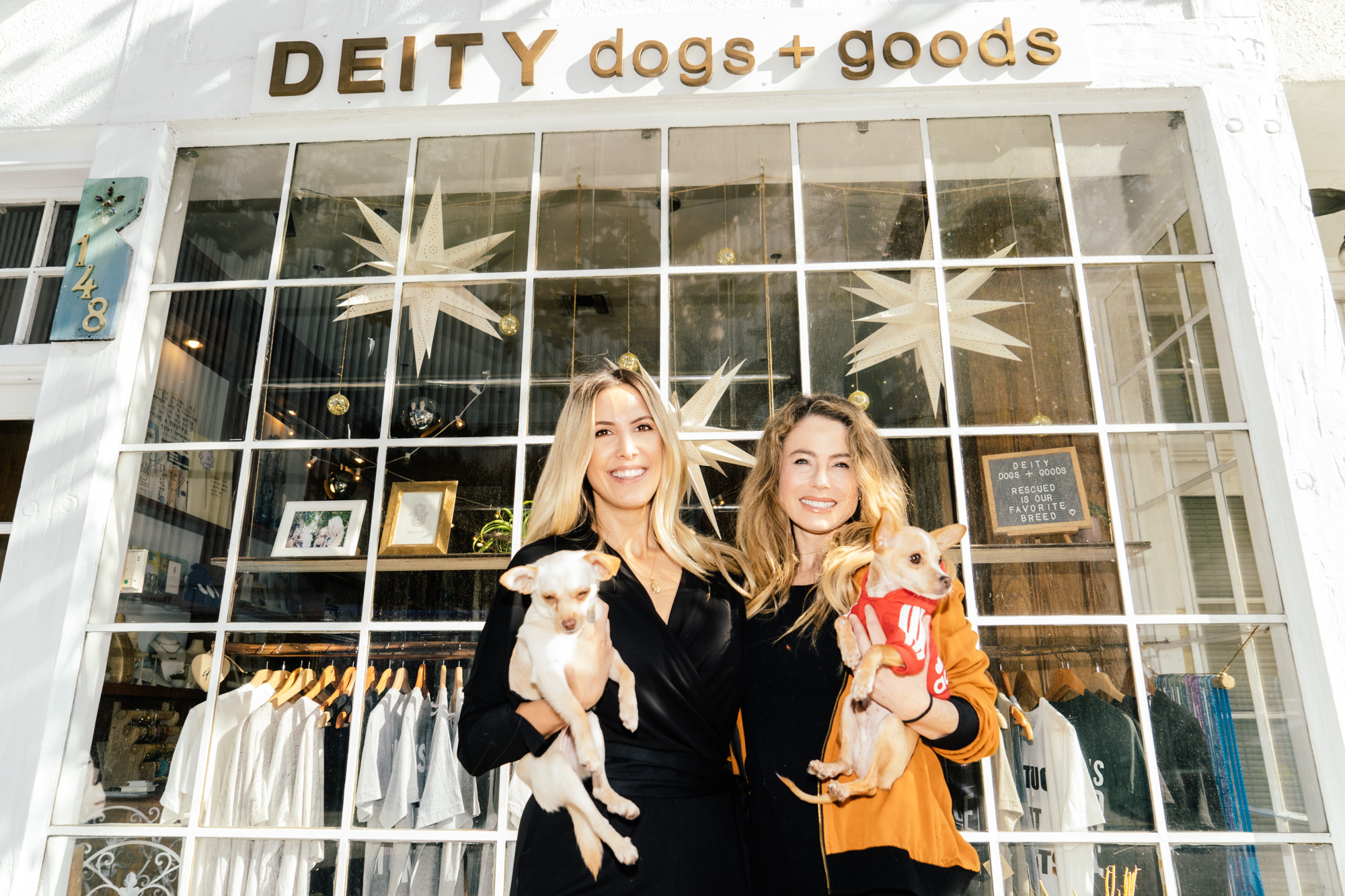 Los Angeles, CA, January 31, 2020 --(
PR.com
)-- According to The American Society for the Prevention of Cruelty to Animals (ASPCA), approximately 1.5 million animals are euthanized each year.
The Impact Initiative
led by Dope Dog is a collaboration with local animal welfare organizations to help decrease the euthanzsation rates one city at a time.
Each year Dope Dog chooses a partner to focus on so they can make a more significant impact. In 2019, the company supported Los Angeles-based rescue organization Wags and Walks by donating 1% of all sales to their adoption center, in addition to supplying unlimited CBD dog products to help ease transitions of newly adopted rescue dogs into their new homes.
In 2020, Dope Dog has committed to a new partnership with Deity Animal Rescue. 100% of sales at the Deity Dogs and Goods rescue center in Beverly Hills, in addition to 1% of all Dope Dog sales on www.dope.dog will be donated quarterly to the partner.
Deity Animal Rescue is a non-profit rescue organization founded by Ellen Ballon Dante. Ellen's commitment to animals started well before Deity was born. Upon moving to Los Angeles from Pittsburg in 2000, Ellen volunteered for other rescues and shelters by holding leashes at adoption events, networking urgent shelter dogs and rescuing dogs herself until she could find homes for them. In 2007, Ellen started Deity Jewels, a jewelry line of which 20% of proceeds went back to the rescue, now called Deity Animal Rescue. Deity was incorporated as a 501(c)3 in 2016 while her own dog, Rafa, was battling cancer.
The intention behind Deity was to take rescue efforts to the next level, and that it did. In just the first year of service, Deity Animal Rescue has helped over one hundred dogs just like Rafa, dogs that are in urgent need of rescue from high kill city and county shelters. Dogs that are highly adoptable but have simply run out of time and do not legally need to be kept alive.
"No animal is more deserving than another and I would save them all if I could." - Ellen, Founder and CEO
Deity's current mission is to rescue, rehabilitate and place stray, neglected and shelter dogs into loving, responsible and committed homes. They do not discriminate on age, breed or ease of placement. Rather, they choose dogs based on temperament and potential to be wonderful companions. They also adhere to a comprehensive adoption process which includes finding the best possible match for each dog and performing home checks.
In addition, the team educates and empowers people of all ages as to how they can make a difference in the lives of animals in their communities. They highlight the importance of pet sterilization, animal welfare, and why it is a good idea to adopt from a shelter or rescue rather than buy from a breeder.
Deity's COO and Lead Rescuer, Lindsay Bird, joined Ellen in her efforts when a major health scare made her reevaluate life and the gift of health and happiness. Dogs served a key roll in her recovery and she strives to share the healing power of dogs with others. Dogs saved her so it's only right that she save dogs.
"I do this work to speak for them since they cannot speak for themselves, and stand for them when they need an ally." - Lindsay, COO and Lead Rescuer
Together Ellen and Lindsay created a jewelry line to help fund the rescue. At Deity Jewels, 100% of the proceeds are donated to the rescue to help an animal in need. The hope is that people around the world will contribute to their efforts by joining the tribe wearing jewels and saving a life.
​Deity relies on our supporters and fosters to continue do what they do. Contact Deity for more information about available animals or how to get involved.
Contact Info:
Website: deitydogsandgoods.com
Email: deityanimalrescue@gmail.com
Instagram: @deityanimalrescue
Facebook: https://www.facebook.com/deityanimalrescue/
About Dope Dog
Dope Dog, a CBD pet product company based out of Los Angeles, known for their complete line of CBD treats for dogs, designed for conscious pet parents. Their products help pets ease the pain of common complaints like anxiety, arthritis, and aging, to name a few.
"Unsatisfied with the quality and strength of products available in the pet market, we knew there was a better way. This is what led to the creation of Dope Dog's first product." - Michael Benatar, Co-Founder
Dope Dog clearly caters to the savvy pet owner with their small batch, human-grade line-up. All products are designed and manufactured in the United States, a tough claim to make in the pet industry. Aside from reaping the benefits of CBD, Dope Dog customers are benefiting from other add values including high-quality ingredients, ease of use, and a user-friendly website. Success stories from satisfied pet owners highlight the benefits of CBD as a daily supplement and an overall game-changer.
Dope Dog encourages Los Angeles animal lovers to get involved by adopting, fostering, volunteering, or donating. Visit www.dope.dog for more information.
To become a fan of Dope Dog on Facebook go to: www.facebook.com/dopedogtreats
Follow Dope Dog on Instagram www.instagram.com/dopedogtreats