PR.com Interviews Anne Frank's Cousin and Last Living Relative, Buddy Elias
Anne Frank's only living direct relative, Buddy Elias, speaks exclusively with PR.com's Allison Kugel about his famous cousin and the Anne Frank-Fonds in Switzerland.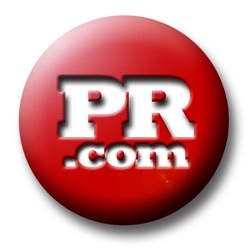 New York, NY, May 07, 2008 --(
PR.com
)-- In an interview entitled "Anne Frank's Last Living Relative, First Cousin Buddy Elias, Gives Insight Into Anne's Life and Her Famous Diary," Mr. Bernhard "Buddy" Elias,
Anne Frank
's first cousin and only living direct relative, spoke exclusively with PR.com's Allison Kugel for a fascinating and poignant interview about Anne Frank and the Frank family.
In this rare interview,
Buddy Elias
shares stories about spending family time with Anne Frank before the war, and his relationship with Anne, her sister Margot Frank, their mother Edith Frank and Anne's father, Otto Frank.
Buddy Elias recalls to Allison Kugel, puppet shows he put on for Anne, playing with their grandmother and dressing up to make Anne laugh.
"Then [Anne] told me to put on a dress of our real grandmother, Otto's and my mother's mother, and a hat and her high heeled shoes and imitate her, which I did. Anne had a wonderful laugh. She was a very happy and playful girl." - Cousin Buddy Elias as told to PR.com
In this interview with PR.com, Buddy Elias also reveals how he and his immediate family were spared the fate of the Frank family, and how he, his brother and his parents (Anne's aunt and uncle) learned of the Frank's whereabouts, both during and after the war.
"On July 5th 1942 Otto Frank sent a postcard to us telling us that we would have to understand, that we could not correspond anymore. We knew then, that they were going to hide." - Cousin Buddy Elias as told to PR.com
"The first we heard after the war was a telegram we received from The Red Cross telling us, 'We'll arrive soon in Marseille in good health. Otto.'" - Cousin Buddy Elias as told to PR.com
Buddy Elias speaks fondly to PR.com about Anne Frank's dreams, her advanced philosophies on life and her love of writing. In this very special interview, Mr. Elias also discusses working closely with Otto Frank to create The Anne Frank-Fonds in Basel, Switzerland, of which Buddy Elias became President after Mr. Frank's passing. The Anne Frank-Fonds owns all rights and ownership to the book, "Anne Frank: The Diary of a Young Girl."
To read this interview with Buddy Elias, about Anne Frank, in its entirety go to
http://www.pr.com/article/1099
or www.PR.com and click on "
Articles
."
About PR.com:
PR.com
is a unique website where companies can promote literally everything about their business in a one stop shop business marketplace. A cross between a
public relations
and advertising entity, PR.com is a directory of businesses, products and services, a
press release distribution
service, job search website, and online publication of articles, reviews and celebrity interviews. With a full company profile, each business listed on PR.com has a powerful means by which to generate quality leads as well as gain worldwide and local exposure for all of their products, services and other business information.
Contact
PR.com
516-520-0000
http://www.pr.com

Contact