DSV Places Initial Order for 10 Electrified Trucks as Part of North American Emissions-Reduction Initiative
As part of an early adopters' program and a first step in reducing the climate impact of its North American road freight business, DSV has placed an initial order for 10 of Hyliion's Hypertruck ERX units for its North American long-haul lanes. The trucks running on electricity and renewable natural gas will support DSV in offering low-emission services across its Pan-American routes.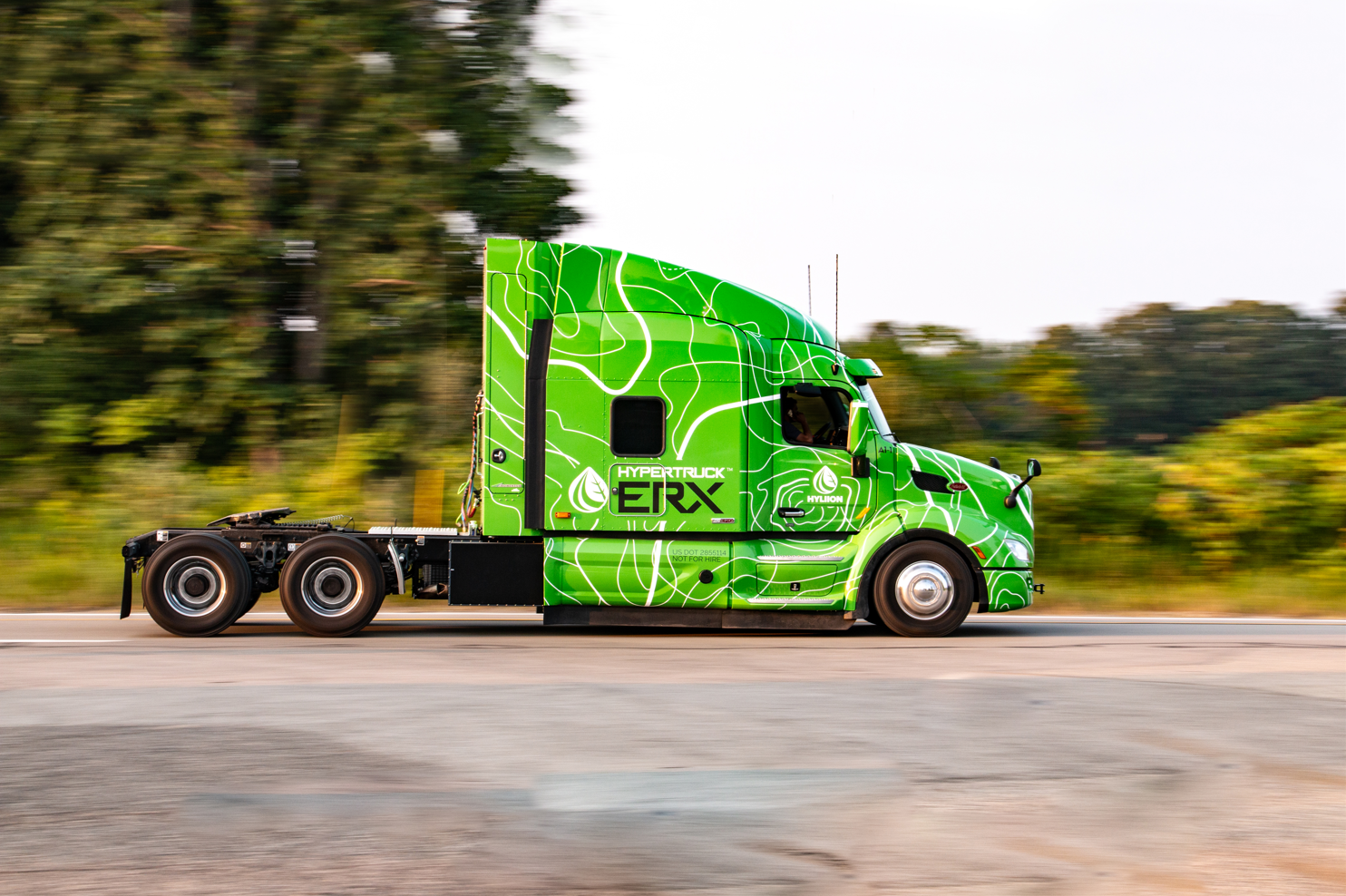 Dallas, TX, January 25, 2023 --(
PR.com
)-- Exclusive early access to innovative technologies
Selected for Hyliion's early adopters' program, the
leading transport and logistics company DSV
has had the opportunity to place an initial order for 10 electrified trucks for its North American long-haul lanes. With its global presence, DSV optimizes customers' supply chains across 80 countries, offering everything from contract logistics to air, sea and road freight. The 10 Hyliion Hypertruck ERX units will add to DSV's North American existing fleet of 50 trucks and make up more than 15% of the asset-light company's owned fleet carrying customers' goods across the continent. Continuously seeking to optimize and adjust its services to the needs of its customers, DSV will use the electrified trucks to offer lower-emission transport on its Pan-American routes. Robert Greene, President of DSV Road US says:
"We're experiencing growing demand for lower-emission freight solutions. Our customers are increasingly conscious of their carbon footprint, and we are thrilled to offer services that align with their needs. Additionally, investing in electrified trucks and innovative technology is a step toward preparing DSV for the future. Because if there's one thing we know for certain, it's that we must be prepared for changes in customer demands."
DSV has ordered the trucks through Hyliion's early adopters' program, which allows forward-thinking companies access to the first set of production slots for the Hypertruck ERX units. Additionally, through joint workshops and real-life test scenarios, the program gives DSV access to new and improved technologies before they become widely available.
"We are constantly looking for ways to develop and integrate technology into our road freight services. Collaborating with an expert partner is a unique opportunity for DSV to gain insight in and access to the newest technologies to continuously offer our customers optimal freight solutions," says Robert Greene.
Running on electricity and renewable natural gas
Hyliion describes the Hypertruck ERX powertrain as "
a net-carbon-negative emissions solution for electrified trucks and commercial fleets when using renewable natural gas
." The truck is powered by an electric powertrain whose batteries are recharged as needed by an onboard generator running on natural gas. Regenerative braking contributes to recharging by turning the truck's kinetic energy into electricity.
The Hypertruck ERX powertrain system offers up to 1,000 miles on a full tank of renewable natural gas including up to 75 miles of all-electric range. As opposed to purely electric vehicles, which require time-consuming charging stops, the Hypertruck ERX can be refueled in about the same amount of time as a diesel truck. Quick refueling of the truck means that DSV can deliver the customers' goods without compromising on delivery times.
Thomas Healy, founder and CEO of Hyliion, says:
"A global leader not only in logistics but also sustainability initiatives, DSV's investment in Hyliion technology shows that excellent customer service and ambitious carbon emissions reduction goals don't have to be mutually exclusive. I'm thrilled that DSV will be incorporating Hypertruck ERX units into its North American operations, and I look forward to seeing the impact they're able to have in advancing the organization's low-carbon initiatives."
Expanding the initiative
DSV's emissions-reduction initiative and order of the Hypertruck ERX units extend beyond the purchase of the initial 10 trucks. The transport and logistics industry is responsible for producing a significant share of global greenhouse gas emissions. As a leading company in the industry, DSV recognizes its responsibility in seeking to bring about change.
Currently, DSV is in the process of adding alternative fuel trucks to its short-haul fleet in the coming years. As both the technology and the infrastructure improve, the third stage of the initiative involves a continued focus on sustainable electrical vehicles as well as long-range fuel-agnostic trucks based on well-to-wheel emissions.
Robert Greene says:
"We view this initiative as the beginning of our long-term ambitions to reduce our emissions across our road freight business. The 10 units we have ordered through the early adopters' program are a fantastic start, but not the goal in and of themselves. They are a step in the right direction in terms of testing and seeking the optimal solutions for the planet, our customers, and our company. And in combination with our plan to begin adding alternative fuel vehicles to our short-haul fleet, this initiative marks the first step in helping us realize our ambitions."
Hyliion will begin delivery of the trucks to DSV during the first quarter of 2024. Expecting a successful trial period, DSV has placed an option for 10 additional trucks to be delivered in 2024.
Contact
DSV Air & Sea Inc.
Rebecca Martin
817-424-5111 ext. 3447
dsv.com/en-us

Contact