Road Ranger Travel Center Joins the EV Community in Partnership with FreeWire
Road Ranger Travel Center joins the EV Community in partnering with FreeWire, an industry leader in ultra-fast EV charging and energy management solutions, to offer alternative fueling options to consumers.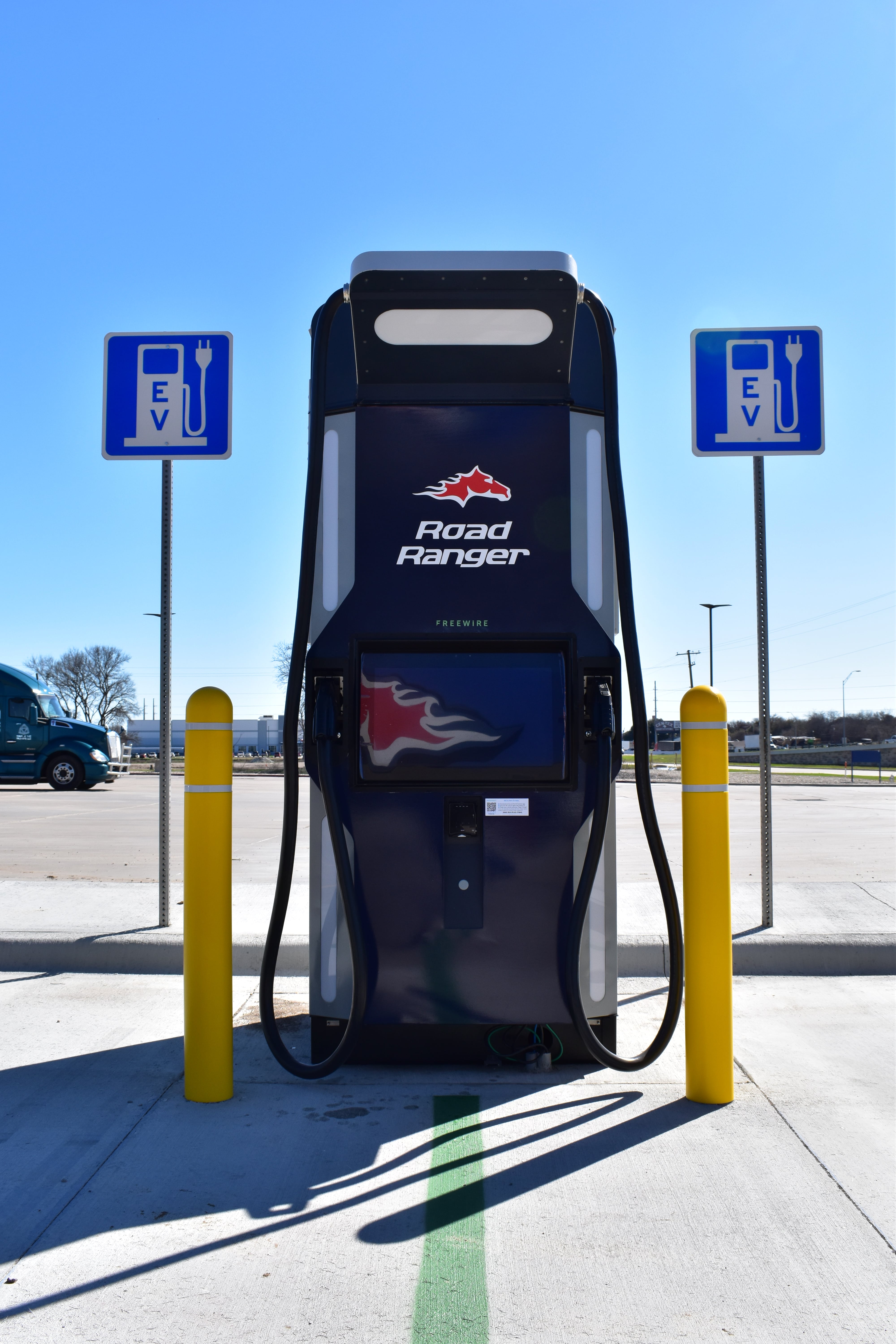 Waco, TX, March 09, 2023 --(
PR.com
)-- Road Ranger Travel Center joins the EV Community in partnering with FreeWire, an industry leader in ultra-fast EV charging and energy management solutions, to offer alternative fueling options to consumers.
Making a conscious effort to support the build-out of the electric vehicle charging infrastructure, Road Ranger welcomes the first of many EV Boost Charging Stations to their Waco, TX location. The ribbon cutting for this location commenced on March 8, 2023 at 9 AM CST. During this event, four machines were commissioned, giving the site the ability to charge up to 8 EVs at one time.
In conjunction with Road Ranger's sustainability initiative, they have committed to the purchase of 12 Boost Charger Charging Stations. These stations will be deployed across 6 sites in 2023, with the subsequent commitment expected to double in the coming years.
"Our goal is to provide the consumer with the energy they need to keep them going. We know this comes in many forms - whether its food, water, gas, or electricity, we want all travelers to feel welcome here. As we continue to grow, adding EV charging to the already long list of amenities Road Ranger has to offer is very exciting," said Marko Zaro, CEO of Road Ranger.
Road Ranger enhances their environmentally conscious efforts by offering a fast charge solution to their consumers. Using an internal battery to increase the speed of the charge instead of directly using grid power, Road Ranger EV Chargers will allow the battery-integrated rapid charger to deliver approximately 200 miles in 15 minutes, allowing customers to get back on the road quickly and safely.
"While we were not the first in our industry to join the EV community, it's exciting to be a part of such a remarkable step forward, not only in Road Ranger's history but in the future of fueling. Road Ranger strives to foster a positive relationship with not only our customers but the local communities we operate in as well. Ensuring we offer fueling alternatives is just another way to show the community how much we care about our future together," said Ryan Arnold, VP of Marketing at Road Ranger.
Road Ranger's Boost Chargers
will possess an ultrafast charger and an integrated lithium-ion battery pack with 160kWh of total energy storage capacity and Battery Management System (BMS), providing fast charging for up to two EVs per machine simultaneously.
Road Ranger's EV Charging stations are compatible with all Level 3 EVs, as well as Teslas with an adapter. A single electric vehicle can charge at 150 kW, or two EVs can charge simultaneously at 75 kW.
"We applaud the work that Road Ranger is doing to provide a comprehensive set of fueling options for drivers, including electric, along the nation's major highways," said Arcady Sosinov, CEO and founder at FreeWIre. "This deployment of battery-integrated Boost Chargers was installed in a matter of weeks, rather than months or years as is typical with traditional fast charging solutions."
About FreeWire Technologies
FreeWire Technologies was founded in 2014 and is an industry leader in ultra-fast EV charging and energy management solutions solving grid infrastructure constraints and supporting the global transition to electric vehicles. FreeWire's network of battery-integrated Boost Chargers™transform the way energy is distributed and bridge the gap from legacy infrastructure to future technology. FreeWire products are used by Fortune 100 companies, commercial and utility customers, fleets, retail locations, and gas stations across North America and Europe. For more information, visit
https://freewiretech.com
.
About Road Ranger
Founded in 1984 by Dan Arnold, Road Ranger began its journey as a small, privately-owned chain of C-Stores, headquartered in Rockford, Illinois. In 2018, Road Ranger was acquired by Enex, a subsidiary of Chile-based Quiñenco S.A, sequentially moving its headquarters to Schaumburg, Illinois in 2021. With a plan for rapid expansion and growth, Road Ranger has set a new standard for travel center innovation, customer convenience, comfort, and safety. With 46 travel center across seven states, Road Ranger, today, stands as the fourth-largest travel center chain in the United States. Road Ranger proudly serves professional drivers, motorists, and travelers throughout the mid-continental United States. Locations can be conveniently found on major highways in Illinois, Wisconsin, Iowa, Missouri, Indiana, Arkansas, and Texas. Road Ranger offers clean facilities, CAT Scales, well-lit and spacious lots, top-tier gasoline, complimentary customer loyalty programs, and a wide variety of high-quality hot food to go. In addition to these offerings, we also provide a variety of quick-service restaurants including Ranger Kitchen, Dan's Pizza, Tejas Tacos, Wendy's, Subway, Church's Chicken, Chester's, Cinnabon, Dickie's Barbecue Pit, McDonald's, and Burger King.
Contact
Road Ranger
KJ McCann
1-815-980-6231
roadrangerusa.com/EVCharging

Contact