AmpleHarvest.org Brings Unique Program to Indian Country
AmpleHarvest.org combines the power of the internet with the desire to help those in need. Now, the innovative program is coming to Indian Country, where gardening and helping others has always been traditional.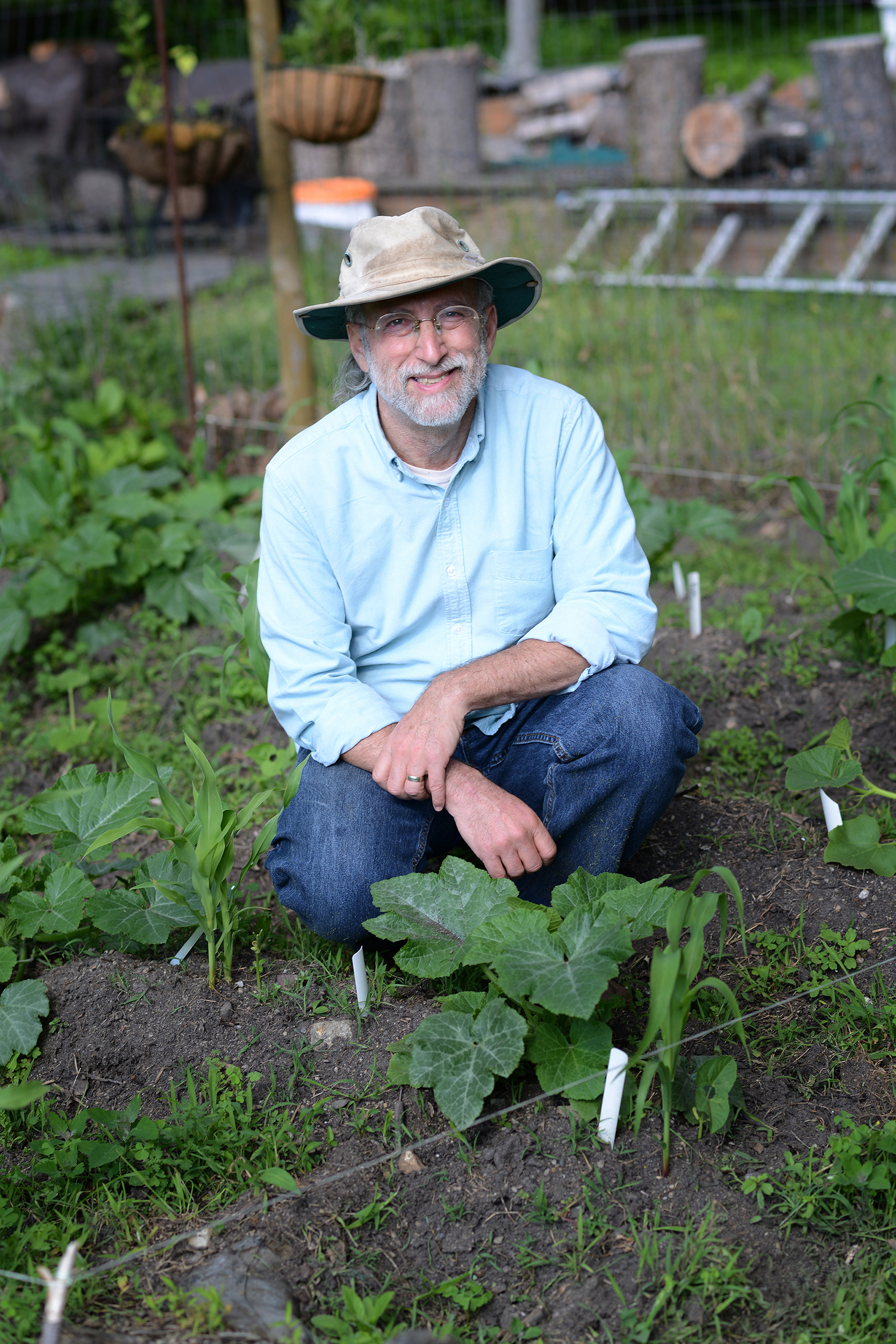 Yonkers, NY, March 10, 2023 --(
PR.com
)-- When AmpleHarvest.org founder and Executive Director Gary Oppenheimer agreed to manage a local community garden in 2008, he was not thinking that his idea for empowering local gardeners to share their excess yield would become a national movement. Growing up with post war parents sensitized him to the food security challenges many people face close to home. So he combined the power of the Internet with his desire to help those in need, at the same time making sure the efforts of local gardeners did not go to waste. Most local food pantries provide canned or packaged foods. Produce provided by supermarkets is usually not fresh if it is available at all. Thus,
AmpleHarvest.org
was born.
It was not easy linking 62 million gardeners across the United States with food pantries, but as the movement grew, he was able to expand his organization's reach and garner the attention of gardeners and the places hungry people go to feed their families. Now AmpleHarvest.org is coming to Indian Country, where gardening has always been traditional. It has been an interesting and fruitful effort, but it came with some challenges.
How was a man who grew up in Yonkers, NY going to impact a community he had never been exposed to in ways that would provide the help his organization was giving to communities nationwide? As luck would have it, in 2011 Oppenheimer met up with Oglala Lakota Chief Henry Red Cloud, a direct descendant of Chief RedCloud (Maypiya Luta) and the founder and sole proprietor of Lakota Solar Enterprises (LSE) on the Pine Ridge Reservation in South Dakota. The two of them were in New York to receive awards from the Glynwood Center for Regional Food and Farming. After hearing about AmpleHarvest.org's success and its numerous accolades and recognition from agencies such as USDA, EPA, and former First Lady Michelle Obama, a "backyard" gardener herself, as well as media recognition including CNN and the Huffington Post, Chief RedCloud decided that partnering with AmpleHarvest.org could be beneficial to his community where over half of the people live below the poverty line and 40% wonder where their next meal is coming from. He wasn't new to the concept and jumped at the chance to bring the program to his area.
"I watched Gary Oppenheimer and his team grow AmpleHarvest.org since 2009, helping thousands of food pantries get locally grown surplus harvests from nearby gardeners," says Chief Red Cloud, a White House Champion of Change winner. "When Gary came to me asking for my help and guidance in making sure that his program could benefit Indian Country, I was more than happy to help."
Thus began a continuing collaboration that is now set to expand to other tribal communities.
So how does AmpleHarvest.org work? The answer is simple and elegant. Donors and food pantries register on an Internet portal where they are matched relevant to geographical proximity. Gardeners learn the days and times they should deliver the food – an important innovation that eliminates waste and refrigeration expenses, and guarantees that produce is fresh. Donors and beneficiaries remain anonymous to each other.
Oppenheimer says the hardest part is letting America's gardeners know that they can donate the fresh produce they grow, despite years of being told otherwise at local food drives. Of his donors, he emphasizes, "They are intrinsically altruistic people. Years ago I said the best fertilizer is a gardener's shadow. The gardeners know the value of the food as they're growing it to feed and nourish their own families, and they hate seeing it go to waste."
As AmpleHarvest.org extends its reach, Chief Red Cloud says he's excited to see the project begin to bring those same benefits to Indian Country. "This past year, Gary and his team have been guided by tribal elders and Native American food sovereignty experts to adapt AmpleHarvest.org to our specific needs, while also bringing in new technology to help address some challenges specific to some reservations," he says. "AmpleHarvest.org is the perfect example of a program that enables people to take ownership of a problem and solve it without needing engagement from outside of their community or nation."
AmpleHarvest.org's formula has already filled the same gaps in other communities. According to a study conducted by AmpleHarvest.org, more than 80% of gardeners want to donate food once they know they are able to. An example of where it's been making an impact for years is the Mercy Brown Bag Program in Oakland, California, where senior citizens prefer what gardeners provide to the processed fare usually offered by other food initiatives. "They always go and grab the fruits and vegetables first before they grab the canned food." Another food provider, the Center for Food Action in northern New Jersey has six locations listed with AmpleHarvest.org. Gardeners help provide thousands with healthy produce. According to the Center, "The clients we serve look forward to fresh greens, fresh fruit and fragrant herbs."
AmpleHarvest.org continues to grow its "food print" now hoping to have a wider impact in Indian Country. They embarked on this attempting to learn as much about potential partners and beneficiaries so they can provide assistance in ways that resonate with communities and people who have good reasons to be leery of outside help. Oppenheimer and his team did a year's worth of due diligence consulting elders, tribal leaders and other stakeholders. "It was important that we adapted AmpleHarvest.org to the realities on the ground, and do so with respect for tribal values and traditions. An important plus was that we learned that the notion of sharing food is intrinsic to all tribal traditions."
Recognizing that in some communities people don't live on streets recognized by the US Postal Service and that the Internet doesn't exist with the same frequency as it does in most US communities, AmpleHarvest.org had to make changes to benefit gardeners and pantries in Indian Country. One change is new technology that will guide gardeners to within ten feet of pantries, despite a lack of street addresses.
Oppenheimer said this technology will eventually be retrofitted to legacy AmpleHarvest.org food pantries, so that any food pantry, especially those in large houses of worship with a detached pantry will still be easily found by gardeners.
Native American families that all too often see only commodity food at their food pantry will soon be able to take home garden fresh produce, harvested and donated thanks to a gardener in their own community. And it might just be from a garden down the block or even next door.
Contact
AmpleHarvest.org
Kent Bush
316-308-0549
https://www.ampleharvest.org/
We can set up direct interviews with Gary Oppenheimer if you would like more information.

Contact