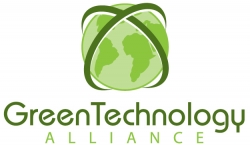 Austin, TX, June 03, 2008 --(
PR.com
)-- Hitachi Data Systems is proud to be the Platinum sponsor of the Green Technology Alliance of Austin (GTA) first information forum.
Read more about Hitachi Data Systems Green solutions here...
http://www.hds.com/solutions/storage-strategies/eco-friendly.html
Overview: The Green Technology Alliance of Austin (GTA) will holds its first information forum, Tuesday, June 3, 8:30 am until 12:45 pm at the Microsoft Technology Center, 9606 North MoPac Expressway, Suite 200. Industry leaders in green technology from Microsoft, Hitachi, IBM, and Sychron will speak at the event.
About the GTA: "Green technology is an imperative today not only because of the challenges facing our planet but because of the challenges facing the people on our planet," Michelle Naquin, the GTA's chief executive officer said. "We not only need to conserve and protect our resources but we must also find better ways to build economies in disadvantaged areas and sustain and grow the economy in first world countries. The reality is known what isn't understood is how to do it." Michelle Naquin adds that building better economies and addressing better usage of our available resources can only happen when individuals and individual organizations understand what needs to be done to conserve resources.
Seeding the alliance one contact at a time: The GTA is dedicated to helping individual organizations gain the knowledge to understand the products, tools, methodologies and services that can help their organization better conserve its resources, save on costs, improve efficiencies and ultimately improve its bottom line. This focus on the dual requirements of individual and organizational needs to conserve resources while improving the bottom line is what will deliver on the mission of the GTA—building sustainable economies.
Interview opportunities: Media who wish to interview someone about the growth and viability of green technology in Austin can contact their press officer, listed below. Media members are also welcome and encouraged to come to this forum on June 3.
Additional Event Sponsors:
Microsoft is proud to be a Gold Sponsor and host of the event at the Microsoft Technology Center.
Sychron is proud to sponsor the breakfast, catered by Central Market.
IBM is a proud sponsor and presenter at the first GTA Green IT event.
Media contact: Matt Scherer, 210-325-4130 or email: mattscherer (at) gmail dot com.
###