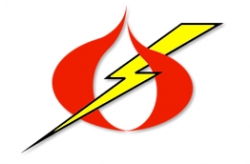 Hicksville, NY, June 06, 2008 --(
PR.com
)-- Solar One chooses On Site Energy Company (OSEC), to power Revelry By The River 2008. Honoring the Mayor's Office of Long-Term Planning and Sustainability and PlaNYC 2030, and IBM.
Revelry by the River is Solar One's annual fundraising gala held on June 5th 2008 that not only raises money for Solar One but seeks to honor those who are working to make New York City a cleaner, healthier and more sustainable place to live. Dennis French, OSEC's NYC Green Power specialist said, "We are honored to be part of Revelry by the River, On Site Energy Co is one of only a handful of companies nationwide that are able to meet Solar One's stringent environmental requirements and keep this event Green and we are the prominent Green Power rental company in the NY Metro area."
Solar One opened in 2003 to become the City's first solar-powered "Green Energy, Arts, and Education Center," it encourages New Yorkers to become environmentally responsible city dwellers. This is done through a variety of unique programs that seek to reach out and broad sections of the New York City population in order to connect people to the urban environment around them.
In April of 2007, Mayor Michael R. Bloomberg and the Office of Long-Term Planning and Sustainability revealed a 25 year roadmap for New York City to take on the challenges of a rapidly growing population, aging infrastructure and unpredictable environment. PlaNYC focuses on the five major dimensions of the city's environment – land, water, air, energy and transportation – and provides approaches for the improvement of each.
Joe Gere, Director of Green Initiatives for OSEC explained, "We understand the value of cleaner air as do the sponsors of this event such as IBM, NYSERDA, Shell/TransCanada, Turner Construction, and Brookfield. We are all making strides toward a greener and more sustainable future; we do our part by having state of the art equipment and burning sustainable biodiesel fuel."
On Site Energy Co., a solution driven, regional renter of Green power, cooling, and heating equipment with field experts to assist customers in all event, industrial, commercial, and technology related sectors meet their goals and reduce their exposure.
Media Contact – Jennifer Zeher
Altin Partners / On Site Energy Company
Phone: 516-937-1500
www.onsite-energy.com
###