CRL Sweden Releases microC-Core; OEM Mesh Drivers for Wireless Sensor Networks (WSN)
CRL Sweden, specialist of Mesh Software for Wireless Networks, is releasing μC-CORE, a new OEM/ODM Mesh driver for high demanding applications in Wireless Sensor Networks and embedded radio systems requiring performance and robustness. μC-CORE can be seen at the CeBIT fair first week of March where CRL Sweden will attend.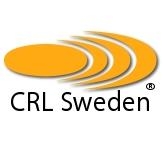 Kalmar, Sweden, February 12, 2009 --(
PR.com
)-- CRL Sweden, specialist of Mesh Software for Wireless Networks, is releasing μC-CORE, a new OEM/ODM Mesh driver for high demanding applications in Wireless Sensor Networks and embedded radio systems requiring performance and
robustness
.
The release of µC-Core is a logical evolution for CRL. CEO, Björn Karlsson: "µC-CORE is based on our experience from C-CORE, our well established mesh driver for broadband applications and high bandwidth radio systems. We have had μC-CORE deployed and commercially proven in live military environments for more than 6 months to thoroughly prove its robustness."
"This is a major step forward for CRL Sweden; we are now becoming the only supplier offering a complete portfolio of OEM/ODM mesh drivers giving product companies the ability to use one source for all their needs within Mesh technology," Mr Karlsson continues.
μC-CORE is a complete operating system and driver suite for Mesh communication providing auto configurable and extremely low power radio networks. These features are especially valuable for the military, civil security, tactical networks, industrial automation, and transportation/
logistics
.
"μC-CORE is a truly unique product and fits with our ambition to develop products that are advanced, robust and quickly adaptable," says R&D Director Mr Anders Lundstrom.
The software framework developed by CRL has a unique modular design making it possible to easily adapt the mesh implementation to varied platforms, ad hoc routing algorithms and services. The algorithms that handle the ad hoc routing in the mesh are all encapsulated in modules with sophisticated and dynamic interfaces that can be exchanged as plug-ins to the framework. All other functionality such as memory allocations, routing tables, QoS, security, encryption and hardware are encapsulated in separate modules completely separate from the networking logic and mesh/ad hoc algorithms. This ensures faster customization and a more robust system, where each module in the framework is thoroughly stress tested and validated over an extensive period of time.
Mesh enabled communication
Each node in the network establishes the optimal path to its closest neighbor in order to reach a specific destination. Links between nodes are self-tuned, automatically evaluating changes or additions to the network.
Micro in size and power consumption
The key to achieving extremely low power consumption in a radio system depends on the radio software. The power consumption ratio between a transmitting radio compared to an idle radio can be as high as 4.000. It is therefore essential to have a software that optimizes the transmission. Optimization is accomplished through advanced time synchronization between nodes and requires a very high interaction between the MAC layer protocol, Mesh/Routing layer protocol and the application sending/receiving. This is when μC-CORE becomes the key. The μC-CORE mesh framework is designed for low-power and long lasting operations. During normal network operation the CPU is in sleep mode about 99% of the time with power consumption less than 7 μA for a high quality low power radio module.
Low Power Mode (LPM)
Low data rate communication minimizes the power consumption and maximizes the lifetime of the unit. Duty cycle operation can be set to 200 ms or 1500 ms in order to preserve energy.
High Throughput Mode (HTM)
High data rate communication maximizes data throughput with LPM cancellation which temporarily disables the LPM duty cycle operation.
Interchangeable Transfer Mode (ITM)
This unique and highly innovative mode will allow the radio to automatically switch between HTM and LPM by changing the Media Access Control (MAC) protocol during operation.
About CRL Sweden
CRL Sweden is a global leader in the development of OEM/ODM software platforms and services Wireless Communications with Mesh Technology. CRL Sweden offers customer optimized Mesh communication software for wireless networking with services for custom-made development and integration of networking applications including wireless broadband, wireless sensor networks, homeland security and tactical networks, military special applications, industrial automation and telemetry.
CRL Sweden possesses a world leading mesh software development team with a full portfolio of high-end mesh drivers and firmware. In April 2008, CRL was recognised as one of the four of Sweden's most promising new technology companies in "Metro Tech Challenge", a tough and eminent competition. For more information, log on to
www.CRLSweden.com
CRL Sweden is part of the Exensor Technology group. Exensor Technology AB is a world leader in the development, design, integration and supply of state-of-the-art ground sensor systems and user interface / C2 systems for the surveillance of personnel as well as vehicle movements for military and homeland security applications. To find out combined with expertise in system development, customization and integration. more, log onto
www.Exensor.com
.
###
Contact
Communication Research Labs Sweden AB
Mats Nilsson
+46 70 671 01 99
www.crlsweden.com

Contact
Multimedia
OEM Mesh software designed for easy adaptation. Complete OS and drivers for Mesh communication in micro radios and sensor networks. Provides auto configurable and extremely low power consumption radio networks significantly reducing cabling.