VisaCenter.ca Resumes Expedited Processing of Visa Applications to Russia
Russian visa applications may now be expedited for Canadians.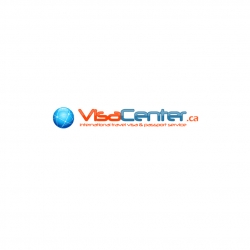 Toronto, Canada, February 20, 2009 --(
PR.com
)--
VisaCenter.ca
renews expedited processing of
Russian visas
based on a decision by
Russian Embassy in Ottawa
to abandon the 15 working days processing of Russian entry visas for Canadian citizens, which has been in effect since June 2008.
Tourist, business and transit visa requests to Russia could have you wait 3 weeks without your passport. Now, for a premium, these visas may be issued as fast as on the same day of the application if conditions are met.
"We are already accepting visa documents from our Canadian clients for fast processing. This decision by the Russian Embassy gives a very important boost to growing business relations between the two countries as well as a very timely one considering the upcoming summer vacation season" – said Alexei Selivanov, President of VisaCenter.ca
Starting today, documents may be submitted for regular processing of two weeks or for an additional payment may be expedited to be ready within one week, three days, one day or even on the day of application.
VisaCenter.ca is the leader of Canadian market of travel visa processing services and located at 1000 Finch Ave. West, Suite 900, Toronto, ON. For more information please, visit
www.visacenter.ca
or contact Dmitri Selivanov at 1-866-334-0811
###
Contact
RCTC Corporation
Dmitri Selivanov
866-334-0811
www.rctccorp.com

Contact