Here2There Wayfinding – the Interactive Answer for Visitors to Hospital and Medical Center Mazes
Here2There interactive wayfinding / Electronic Messaging System for Hospitals to offer to their visitors (Section 508 compliance available).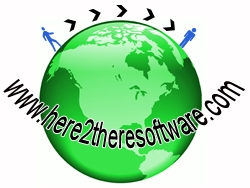 State College, PA, March 16, 2009 --(
PR.com
)-- Hospitals and medical centers can be very disorienting. These visits fill most guests with anxiety; especially if they have no idea where to go or how to get there. In some cases a staff member or hallway assistant may be available to provide verbal directions, but what if no one is around to help? And what if there is somebody to help but you forget the directions along the way? This is the basis on which Here2There interactive Wayfinding was developed. H2T eases the stress of navigating in a new environment by providing printable directions, maps, department names and a frequently asked questions section.
Here2There is available as stand alone software functioning on an interactive touch screen kiosk, or as a web application.
Please visit
www.here2theresoftware.com
for web demonstrations.
Where am I?
Here2There is a touch screen application that resides on a public access point (kiosk/ wall mount) close to the entrance(s). Visitors can immediately recognize what their current location is in the building by a graphical representation indicating 'You are Here'. Through a navigational panel on the right hand side the visitor can choose the department they wish to visit. The printable, generated directions consist of a map with a clear line and supporting text using landmarks and a photo of the end-destination (optional). The printed map offers guidance along the way.
Where to go?
Most of the time, visitors are aware of which department they need to be in and they can use the navigation panel to get the directions, but sometimes they only know the reason for their visit (MRI, CAT scan, etc) and are unaware of what the department's name is or how to get there. For these occasions, an FAQ is included. By clicking on the FAQ, the route to the Diagnostic Services will be generated.
Electronic Messaging System
Here2There can integrate bus schedules, special announcements, advertisements, phone lists, and many more useful add-ons.
Indoor / Outdoor
Here2There specializes in generating directions, indoor or outdoor. This unique combination also allows for offering directions to the facility from any address in the United States or Canada, or offering directions back home after visiting the Hospital.
Ease of Use
Large fonts, buttons, contrasting colors and a consistent logic with minimal click-through provides the ease of use necessary to capture 98% of the visitors. Any special arrangements for visually or mobility impaired, like compliance to section 508 accessibility standards can be incorporated on request.
Back-Office
Hospitals can be hard to navigate because of the continuous improvement of capacity and services. This will not stop, even after implementing the interactive wayfinder Here2There. To offer enough flexibility for future changes, a back office is integrated into Here2There. This allows for adding or moving of departments, generating new directions, adjusting the accompanying text directions and uploading new photo's or maps.
Stand-Alone Vs Web Application
Here2There is web based, which makes management of multiple stand-alone kiosks on one or more campuses easy. This allows for simple integration into other features like a patient registration kiosk. Here2There can also be offered through any web site, allowing potential visitors to generate and print directions in the comfort of their home.
Options for integration in patient registry systems or self-check-in systems are available.
Here2There interactive wayfinding is also available for Universities, Airports, Cemetaries, Visitor centers and Casinos.
Here2There was developed by Global Software Applications, the creators of SurferQuest public computer software and Flight Time TV airport status for guest room TV's. Established in 2001, GSA has developed an impressive portfolio of self service guest amenities and has earned the patronage of some of America's most prestigious and high class resorts. With such a sharp reputation for excellent service and cutting edge software development, Global Software Applications sits among the top most competitors in the market.
###
Contact
Global Software Applications
Ron Koning
814-342-3120
www.globalsoftwareapplications.com

Contact