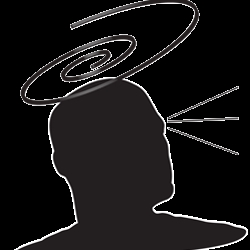 Nashville, TN, May 23, 2009 --(
PR.com
)-- Each year over 8 million physician and emergency room visits are attributed to complaints of dizziness and imbalance. Symptoms of vestibular disorders can vary greatly from one person to the next and the population range can vary as much as the symptoms. As our population ages many more people will be seeking medical assistance for dizziness and imbalance or injuries due to these complaints. Soldiers returning from combat with post blast or post concussion injuries often have underlying vestibular disorders. Many people cannot explain their symptoms and their complaints can range from light-headedness to being clumsy. The ability for clinicians to perform screening tests for differential diagnosis is critical for the future health and well being of their patients. Only 8% of suspected BBPV patients will have a proper diagnosis prior coming to a therapist. Will you be able to differentiate the symptoms and underlying causes?
This two day course will provide the attending practitioner, intermediate level algorithmic- problem solving skills needed to evaluate and treat dizziness and imbalance. A major emphasis will be on how to develop differential diagnosis skills when performing a comprehensive evaluation for a variety of vestibular diagnoses. Significant time will also be focusing on developing an effective adaptable progressive plan of care with successful outcomes. A variety of current patient case studies will be thoroughly evaluated to assist with putting all the information together in a practical manner.
Integrative hands-on labs are interspersed throughout both days and will allow participants to practice and easily apply evaluation techniques and treatment strategies to their clinical repertoire. This course will prepare the clinician to evaluate and treat with minimal equipment, however, current market availability of equipment and the correct utilization of advanced technology will be discussed.
This course is offered to Physical Therapists, Physical Therapist Assistants, Occupational Therapists, Occupational Therapist Assistants, Nurses, Nurse Practitioners, and Physician Assistants who are currently working with this population. Clinicians currently working with this population are encouraged to attend this course.
This North American Seminars Inc. course is instructed by Barry Morgan, PT. received a BS degree in Anatomy from West Texas State University and a BS degree in Physical Therapy from the University of Texas. Since 1986, he has practiced in a variety of neurologic, orthopedic settings. He is currently working independently as a vestibular therapist and balance consultant in his own practice and has been a national seminar educator since 2003. He has extensive experience in interpretation of vestibular testing, computerized balance testing, video nystagmography, and oculomotor testing.
Barry Morgan, PT
Barry finished a competency based course on vestibular rehabilitation from Herdman in 2004. He is highly skilled in the evaluation and treatment of patients with vestibular disorders and concussion syndromes working closely with the military with retuning injured soldiers and also the concussed athletic population. He was involved in an NIH grant study on motion illness in 2006, and has also published research on BPPV in the Neuro-Otology Journal in 2007. Current research interests include vestibular treatment algorithms for a variety of vestibular conditions and continued BPPV research.
He has presented several community education courses on balance and fall prevention and has provided free screening services for many local health fairs attempting to raise the awareness for the need for proactive exercise for elderly abatement of dizziness and imbalance, and proper diagnosis of conditions involving the vestibular system.
###