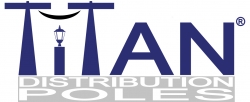 Marietta, GA, September 01, 2009 --(
PR.com
)-- The Eco-Titan Utility Distribution Pole is the first environmentally neutral pole engineered and manufactured in the world today. The Titan pole has the lowest carbon footprint of any similar manufactured product, is fireproof and, after the 80 year useful life, the poles may be recycled with no adverse environmental impact. The Eco-Titan pole is available today in sizes to 55 feet and most strengths for delivery and installation worldwide.
CMT Worldwide is aggressively pursuing market expansion and is working with local governments to provide jobs throughout selective United States and world markets. Each facility is expected to provide up to 30 jobs per location operating with either solar or wind energy delivering the cleanest manufacturing facility available.
The Titan Pole represents the first new pole product introduced in the in the world in over 15 years. Composite Materials Technology and CMT Worldwide have invested 10 years developing this patented ground breaking product. Utilizing Owen Corning Technical Fabrics Alkali Resistant Rovings and high performance cement matrix, Titan delivers a superior cost competitive advantage, lower shipping costs and better performance over the products life. Additionally, all products include Radio Frequency Chips for remote tracking, quality control and maintenance.
About CMT Worldwide, LLC, Marietta, GA
CMT Worldwide, LLC is the leading provider of Eco-Titan Pole technology to the worldwide market. CMT Worldwide was established in 2006 to assist in expanding market acceptance and market penetration and currently has licensees manufacturing in the United States and Australia.
About Composite Materials Technology, LLC, Valdosta, GA
Composite Materials Technology is the leading provider of Titan poles for the utility, lighting and rail markets. Composite Materials Technology, a leader in cement composites and filament winding research for over 15 years, developed the original filament wound Titan cement composite technology. All products are designed to meet stringent standards in each market sector. Composite Materials is a subsidiary of Langdale Forest Products, a 115 year old Wood products company headquartered in Valdosta, GA.
For More Information Contact
Peter Mokhiber, Marketing Communications, 770-509-5562 or email at pmokhiber@titanpoles.net ---www.titanpoles.net
###