Olive's Organic Botanicals Goes Pink with "Harmony" to Join the Fight Against Breast Cancer
Olive- The New Pink.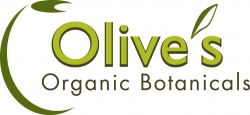 Akron, OH, October 20, 2009 --(
PR.com
)-- Olive's goes pink with "Harmony." Olive's Organic Botanicals announces the launch of a new 100% organic, all
natural botanical skin care
line in honor of National Breast Cancer Awareness.
When things are in sync, they are in harmony. Olive's wishes harmony for everyone and will donate $1.00 of every sale to support the research, treatment and screening of breast cancer.
Unfortunately, the incidence of breast cancer is increasing and currently, a woman's lifetime risk of developing breast cancer is one in eight. Research has found a link between environmental exposures and an increased risk of breast cancer. Today the majority of skin care products may contain numerous toxins and chemicals that are absorbed through the skin which can affect the entire body. Furthermore, a breast cancer patient undergoing treatment with radiation and/or chemotherapy is immunocompromised and is more vulnerable to the environmental toxins they come in contact with.
Olive's Organic Botanicals respects and honors a healthy lifestyle and does not contain any toxins, phthalates, petrochemicals, propylene glycol, synthetic fragrances, sodium laurel sulfate, parabens or chemical preservatives that are harmful to the body. All of their products are safe for the immunocompromised individual. Olive's understands and promotes the importance of maintaining health the natural way.
Made fresh to order. 100%
organic skin care products
, all natural botanicals are blended together to form a refreshing moisturizer that works in perfect harmony with all skin types. Harmony may improve the tone and texture of the skin, help diminish signs of aging, help diminish scars and may enhance cellular repair. This propriety blend is loaded with antioxidants, vitamins, nutrients, proteins and essential fatty acids (EFA), including omegas 3 and 6. Harmony is available as both a facial moisturizer and a concentrated facial serum and will soon be available as a
body butter
, a body serum and a pregnancy belly serum.
Olive's proudly congratulates those who have won the battle, supports those who are fighting the battle and remembers those who have lost the battle with breast cancer.
Olive's looks great in pink!
Company:
Olive's Organic Botanicals uses a proprietary blend of luxurious botanicals that are readily absorbed by the skin to maintain moisture and natural elasticity. Olive's does not use any artificial fragrances and all products have a light, natural scent derived from the botanicals. All products are cruelty-free and not tested on animals and are truly 100% organic. Visit http://www.olivesorganicbotanicals.com for more information.
###
Contact
Olives Organic Botanicals
Trina Felber
330-366-6548
www.olivesorganicbotanicals.com

Contact