"Haynesville" the Movie Now Available on GoHaynesvilleShale.com
"Haynesville," a documentary about shale gas production is now exclusively available on GoHaynesvilleShale.com.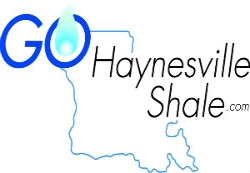 Converse, LA, January 04, 2010 --(
PR.com
)-- "I have seen this documentary, and I was blown away. Gregory Kallenberg, the Director, did a tremendous job capturing the dynamics involved with shale gas and educating the viewer on how the Haynesville Shale will revolutionize how we view energy," said Keith Mauck, the Publisher of GoHaynesvilleShale.com.
The movie is now available exclusively at
www.GoHaynesvilleShale.com
"Haynesville: A Nation's Hunt for Energy" focuses on the lives of three individuals caught up in the natural gas boom. The Haynesville Shale play is not the only play producing natural gas. The Barnett, Marcellus, Eagle Ford, Woodford, Fayetteville and New Albany shale plays are also contributing to unconventional gas production.
Mauck added, "I truly believe that this movie can effect change in this nation's energy policy. This documentary gets to the heart of what is at stake - us. That is, those citizens & families who are poised to propel this nation into energy independence. This movie is a must see for those involved at all levels of the oil & gas industry and for anyone who desires to see this nation achieve energy independence."
About GoHaynesvilleShale.com: An online network made up of mineral owners and oil & gas professionals with stakes in the Haynesville Shale play. The site boasts over 12,000 members. The site is dedicated to making the Ark-La-Tex central to natural gas exploration and production.
###
Contact
GoHaynesvilleShale.com
Keith Mauck
703-625-0271
www.GoHaynesvilleShale.com

Contact