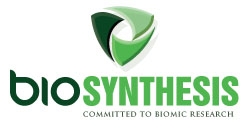 Lewisville, TX, March 09, 2010 --(
PR.com
)-- Bio-Synthesis, Inc. announced today that the National Institute of Allergy and Infectious Diseases (NIAID) of the National Institutes of Health (NIH), has awarded the company a 2-year, $590,000, Small Business and Innovation Research (SBIR) Phase 1 grant. The company will use the proceeds to further the development of its proprietary adjuvants or immune agonists that carry in a single molecule the various determinants needed to stimulate both innate and adaptive immunities, causing synergistic effects on T cell immunity. This synergism may stimulate an exceptional Th1 immune response with production of cytotoxic T lymphocytes (CTLs), which would be advantageous in preventive vaccines against infectious agents like HIV-1. Because of their structure, these compounds may reverse the immune tolerance associated with aging and other conditions like malnutrition; as part of the formulation of therapeutic vaccines, they could be useful in stimulating an immune response medically effective in the treatment of certain chronic infectious diseases, such as HIV-1 and hepatitis viruses B and C. Due to their ameliorative effects of tolerance, these novel agonists may have applications in therapeutic vaccines against cancer, a group of diseases closely associated with aging.
Although the HIV-1 antigens required for an effective vaccine have been identified, this virus unusually high virulence has precluded so far the development of an effective vaccine. Apparently, the result of the body's failure to produce a timely and effective protective immunity during the brief time elapsed between the virus entry and establishment of infection, as well as the capacity of the virus to develop mechanisms to scape immune surveillance. Thus, it is evident that stimulation of a protective immunity would require novel methods to stimulate a multi-prong immune response that would include both T-cell and humoral immunities as well as the more primitive but effective arm of the immune system: the innate immunity. Furthermore, it is most likely that an effective HIV-1 vaccine should also stimulate a protective immune response at the main points of viral entry: the body's mucosal surfaces. The proposed Bio-Synthesis immune agonists have in their structures all of the determinants needed to stimulate these different immune responses that are apparently required to mount an effective protection against HIV-1 infection.
Another important application of these immune agonists would be to improve the immune system response of the aging population, the fastest growing group worldwide, which is likely to show an increased tolerance. In the US, the elderly population over 65 years old is expected to increase from 13% in the year 2000 to about 20% by the year 2030, in effect, an increase from 35 million to about 70 million people over 65 years of age. Use of these compounds in preventive vaccines, as influenza virus vaccine, should improve their performance which can be as low as 40% in the 65+ years old population, compared to 80% or better in the young populations. A situation that may explain the fact that in the US around 90% of the annual deaths attributed to influenza, occurs in people over 65 years of age.
"We are very pleased with the decision of the grants review committee to recognize the potential merits of our technology, and with the financial support of research activities by such a prestigious institution as the NIAID," said Dr. Dante Marciani, lead scientist. "We believe that our immune agonists would play an important role in the development of a HIV-1 vaccine as well as to be a platform for the development of a wide variety of vaccines."
About Bio-Synthesis:
Bio-Synthesis Inc, a closely held 25 year old biotechnology company active in the areas of proteomics, epigenetics, synthetic biology, carbohydrate chemistry, synthetic peptides and others; it specializes in constructing bio-conjugates including but not limited to peptides, DNA, RNA, small drugs and other compounds. It has one of the largest peptide synthesis facilities in the USA and can handle small and large volume projects.
As an experienced CRO, it can provide different types of synthetic DNA, long peptides of over 150 residues, antibodies, ASR (Analyte Specific Reagents) for DNA and peptide/protein based diagnostics, and a number of other services/products for the life sciences.
###