Blog Community Helps 36 Families in Real Life
Liz Logelin, a mother for only 27 hours before passing away, inspires thousands to help grieving families. The Liz Logelin Foundation grants $20,000 to grieving families.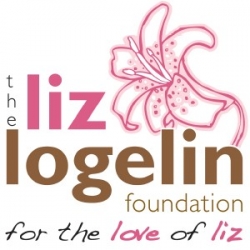 Minneapolis, MN, March 26, 2010 --(
PR.com
)-- Two years after honoree, Liz Logelin, passed away at 30-years-old and a mother for just 27 hours, The Liz Logelin Foundation (http://thelizlogelinfoundation.org/) announces their first round of grants to assist widows and widowers with children. Made possible by the generous support of their donors, The Liz Logelin Foundation has awarded grants to 36 families, totaling more than $20,000 in financial assistance. The non-profit Foundation exists to provide financial support to men and women – regardless of sexual orientation and marital status - whose spouses or partners have died and left them to care for dependent children. The Foundation offers a financial lifeline as these families struggle to move forward in the midst of their grief.
"Thanks to the generous support of The Liz Logelin Foundation, I was able to repay a dear friend that allowed my daughter to remain in pre-school and continue a sense of normalcy in her routine," said grant recipient, Tania Kurth, 30-year-old widowed partner and mother of three. "I'm thankful for The Liz Logelin Foundation and all they do to help parents raising young children after the loss of a spouse or partner."
Founded by author and widower Matt Logelin (http://www.mattlogelin.com/), the Foundation hopes to provide financial assistance to one family each month in 2010, for a total of 46 grants by year's end. Matt, 31-years-old, established the Foundation after he lost his wife Elizabeth "Liz" (Goodman) Logelin just 27 hours after their first child, Madeline "Maddy," was born. After Liz passed away, thousands of people started reading Matt's blog - most he'd never met before – and they came by his side, united in their desire to help him and Maddy. That on-line community, now more than 40,000-strong, formed the basis of The Liz Logelin Foundation and is committed to helping young families cope with similar, heartbreaking situations.
"So strong and large was the community that spontaneously formed around Maddy and me," says Matt Logelin, President, The Liz Logelin Foundation. "It seemed not only natural, but necessary, to harness the strength of that network and turn it into something that could offer support and friendship to widows and widowers."
Just how strong is this on-line community in real life? Consider The Liz Logelin Foundation by the numbers:
- Supported by 1,700 Donors, between 3 countries and 40 states across the U.S.
- Assisted 36 Families in 21 states across the U.S., and one family in Canada
- 25 Widows under the age of 54
- 11 Widowers under the age of 50
- 73 Children under the age of 18
- Of the 36 grant recipients, 31 were married, 2 were engaged, 1 was a lesbian life-partner and 2 were unmarried, non-engaged co-parents
The numbers are impressive, especially considering the economy and the current state of giving - not to mention the Foundation's infancy, just 14-months-old. But the numbers pale in comparison to the personal impact on these 36 families, including:
The Pehl Family
Heather Pehl is a 38-year-old widow and mother to Emilee (age 9). Her husband, Clifford, died of blood poisoning and cancer on February 6, 2009 at the age of 39. Heather is a teacher but had to take a pay cut this year. Clifford owned an excavating business and when he died, the family lost the majority of their income. Tragically, in May 2009, Heather and Emilee were both injured in a head-on collision with a drunk driver. Heather is currently re-learning to walk.
The Kurth Family
Tania Kurth is a 30-year-old mother to Kenna (age 5), Koral (age 4) and Braelyn (age 1). Her partner, Elizabeth, died from cancer on July 7, 2008, just three weeks before Tania gave birth to the couple's third daughter. Elizabeth was 32-years-old. Tania provides daycare out of her home for one child, and is a stay-at-home mom to her three children, one of whom is a special needs child.
The Sok Family
Stephen Sok is a 36-year-old widower and father to four-month-old Peter. His wife, Elly, died on June 19, 2009, due to an amniotic fluid embolism while giving birth to Peter. Elly was 32-years-old, earned 60 percent of the family's income and carried the family's health insurance.
For more information and to make a tax deductible donation, please visit http://thelizlogelinfoundation.org/ or contact Executive Director Rachel Engebretson at (612) 743-7513 or Rachel@thelizlogelinfoundation.org.
About The Liz Logelin Foundation
The Liz Logelin Foundation was established to assist families who find themselves in the heartbreaking, catastrophic situation of having lost a spouse or partner, and parent. The non-profit Foundation's goal is to financially assist these families within the first year after the loss of their loved ones, as they struggle to move forward. The Foundation was established in 2009 by Matt Logelin, who lost his wife Elizabeth Goodman Logelin just 27 hours after their first child was born. The Foundation's volunteer Board of Directors is made up of 12 Logelin and Goodman family members and close friends. The Liz Logelin Foundation is a 501(c) 3 non-profit corporation. For more information, please visit http://thelizlogelinfoundation.org/
###
Contact
The Liz Logelin Foundation
Sheena Stephens (volunteer)
818-519-1188
thelizlogelinfoundation.org

Contact