Advocate USA's Reece Manley Overloads CBS Radio Caller Board
Reece Manley Lights Up Caller Board on CBS Radio as Progressive Christian Author and Speaker Commanded Huge Response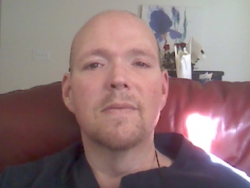 Addison, TX, March 27, 2010 --(
PR.com
)-- Nancy Tursi had quite the guest on her hands on Wednesday's live broadcast on her call in show on CBS Psychic Radio. Cutting to commercial break, her producer was heard to say, "We've got them lit up (listener lines) like I've never seen."
Progressive Christian author Reece Manley was appearing promoting his two books, Crossing Twice: Answers from the Source and Spirit Thinking: Your 30 Day Guide and Workbook. "It's the same anywhere Dr. Manley speaks," says Craig Williams, PhD, of Advocate USA, LLC. "He is dynamic, funny, and a delight for hosts to be around and relaxed with callers from almost any audience."
Nancy Tursi said, "Reece was a consummate professional, energetic, endearing and gifted." Nancy Tursi is a world renowned psychic with multiple awards, shows and projects.
"Reece now moves on to speaking with Valder BeBee, appearing in Easter Celebrations at the Cathedral of Hope and has a number of upcoming radio engagements. He's a hot property now with his message of God's radically inclusive and powerful love." Those interested in booking Reece Manley will need to contact info@advocateusa.net or call the spirituality expert and progressive Christian author at 1-800-ZEN-0812.
Reece Manley, spirituality expert and progressive Christian author spoke about this spirituality transformative gift in the ability to offer people insight via his enhanced gift of Discernment after his near death experience. "I have the ability to help people make a choice between two paths and have one or the other be the better path for that person. So far, it's been put to the test by everyone from counseling clients to county sheriffs and I have yet to fail. Of course, it's all due to the Holy Spirit and I give God the glory for it."
Readers will find treasures in both Spirit Thinking and in Crossing Twice which are available for purchase on
www.insightcoach.info
along with free eBooks to download.
###
Contact
Advocate USA
Reece Manley
800-936-0812
www.talk1.net
Reece Manley 214-206-1607

Contact