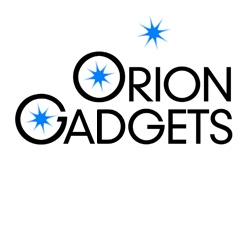 Brooklyn, NY, November 25, 2010 --(
PR.com
)-- OrionGadgets is a retailer and manufacturer of cell phone accessories with over 10,000 listings available for most smart-phones, tablets, music players and GPS devices. Just in time for the Holidays, the cell phone accessory store is offering original manufacturer or OEM accessories from Verizon Wireless, bringing top quality Droid accessories to the customer at after market discount prices. This Holiday season, find accessories including OEM holsters, car mounts and charging docks for Verizon Droid phones from HTC and Motorola. Perfect gifts for owners of the Droid Eris, Droid Incredible, Droid X or Droid 2 smart phones. To see all available
cell phone accessories
visit OrionGadgets.
The Rubberized Holster & Shell Case Combo (OEM) (Black) is a sleek case and holster combo which protects the back of the phone while it sits face in on the belt clip holster. The rubberized surface improves the phone grip, further reducing the risk of drops. This original Verizon Wireless accessory is available at OrionGadgets for the HTC Droid Eris, HTC Droid Incredible, and the Motorola Droid X (MB810). Visit Motorola and HTC Accessories for current pricing.
For owners of the Motorola Droid X, OrionGadgets also carries the Leather Hard Shell Case w/ Kickstand OEM (Black). This case is exclusively designed for the Motorola Droid X MB810 to protect in style. This Droid X case allows users to view high definition video from their desktop using the built-in kickstand feature. A great accessory to enhance the enjoyment of this popular smart phone. Visit Motorola Droid X Accessories for current pricing.
Smart phones can substitute as music players, televisions or even GPS devices. Conveniently take advantage of these functions in the car with an OEM Dashboard Windshield Car Mount. This practical accessory attaches to the windshield or dash of the car and holds the phone at an easy viewing angle allowing for safe use while driving. With new state laws regarding cell phone use and texting while driving, a car mount is a great accessory for any heavy phone user. The Verizon Wireless OEM Dashboard Windshield Car Mount is available for the Motorola Droid X MB810 and the Motorola Droid 2 A955. Visit Motorola Accessories for current pricing.
About OrionGadgets
OrionGadgets is a trusted online retailer and manufacturer of cell phone and portable gadget accessories based in Brooklyn, NY. Founded in 2003, OrionGadgets has been supplying customers with innovative and inexpensive alternatives to overpriced cell phone accessories for over 7 years, currently boasting over 10,000 product listings from 35 leading cell phone and portable electronics manufacturers. Browse our huge inventory of Droid accessories and follow us on Twitter and Facebook for product updates and promotions.
###