What You Don't Know Can Blind You - What You do Know Can Save Your Sight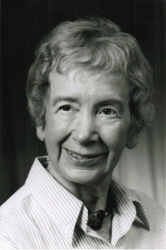 New York, NY, February 22, 2011 --(
PR.com
)-- Comprehensive New Guide for Glaucoma Patients and Their Loved Ones
In her new nonfiction, Glaucoma – Patient to Patient: A Guide for You and Your Family (published by iUniverse), accomplished author Edith Marks expounds on her widely read, acclaimed book, Coping With Glaucoma (1997 Avery Publishing Group, Penguin Putnam). This updated continuation further explores Mark's continuing struggle to retain sight despite a genetic condition affecting her vision.
Rather than having to sift through hundreds of pages of technical, dense information, Marks has done the work for the reader, condensing her thorough research into a comprehensive, easy to read book. "While the book is primarily addressed to glaucoma patients, it contains important information for controlling and treating macular degeneration and other eye diseases," she notes.
Divided into two main parts, Glaucoma – Patient to Patient gives a detailed overview of glaucoma – Marks identifies more than 40 different forms – its diagnosis and its treatments. Diagnostic tools range from an intraocular pressure check and optic nerve examinations to visual field tests and other methods. Treatment options generally include a wide variety of medications. Marks evaluates their side effects and discusses which medications are most suitable for particular types of glaucoma. More invasive treatments are outlined, such as laser treatment and surgery.
Glaucoma – Patient to Patient then turns its focus to real-life situations and the practical ways of implementing Marks' advice into one's own life. She shares many of the strategies she's used in her efforts to maintain her eyesight and general health and discusses the complementary therapies that can be used in conjunction with the treatment options laid out in the first part of the book. These therapies include meditation, relaxation and breathing exercises, acupuncture, physical activity and much more. The book also places a special emphasis on the importance of balanced nutrition.
Marks examines her subject with broad scope, sharing her personal experiences with a concise, applicable approach. The thoroughness of her work is evident in its complete resource guide, bibliography and glossary. Discover more in the pages of Glaucoma – Patient to Patient: A Guide for You and Your Family.
About the Author
Edith Marks began seeking treatment for her glaucoma in 1989. She holds a master's degree in psychology from Columbia University and began her career in education working for the New York City Board of Education. An accomplished writer, in addition to 1997's Coping with Glaucoma, Marks is also the co-author of From College to Career, From Kitchen to Career (Bobbs-Merrill) and Job Hunting for the Disabled (Barron's Educational Series).
iUniverse is the premier book publisher for emerging, self-published authors. For more information, please visit www.iuniverse.com.
Editors: For review copies or interview requests, contact:
Promotional Services Department
Tel: 1-800-288-4677
Fax: 812-355-4078
Email: promotions@iuniverse.com
(When requesting a review copy, please provide a street address.)
###
Contact
Edith S. Marks
212-873-9661
glaucomapatients.com

Contact