Turn Books Into Cash with Your iPhone
New iPhone app transforms online bookselling; puts barcode scanning technology into hands of millions of everyday book scouts, college students, and money savers.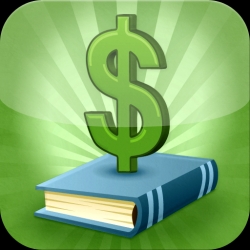 Beaverton, OR, April 21, 2011 --(
PR.com
)-- A just-released
Cash4Books.net iPhone app
, available for the iPhone 3G/3GS/4 and iPod Touch devices, is a hit for money-saving families, time-stressed readers, starving college students, and ecologically aware shoppers who know the value of their time. The used book business is a multi-billion dollar industry.
The very latest in book buyback technology, the app lets users scan book and textbook barcodes with the iPhone's camera lens to get instantaneous price quotes from anywhere. It has already garnered enthusiastic nods of approval from reviewers at the
iTunes store
.
The app extends a money-making opportunity previously reserved for the most dedicated book scouts to anyone with an iPhone. "It takes the guesswork out of hunting down the right books at thrift stores, yard sales, or even mom and dad's bookshelves!" suggests Jim Smith, founder and CEO of Cash4Books.net.
"You don't need to guess the resale value. The iPhone app delivers up-to-the minute price quotes. You don't need to write down an ISBN number. You don't even need to type it into the website. Just point and shoot – it has a rapid-fire built-in barcode scanner. You can decide whether to accept the offer prices on the spot. Shipping is free and before you know it, a check is in the mail or transferred to you via PayPal."
Turning clutter into cash – whether for personal gain or charitable fundraising – is a lasting trend. With this tool, a person can clear book clutter from a shelf in minutes and feel great about the return on that small investment in time. "Whenever you move to a new home, there is a decision about lugging all those heavy books with you or donating them. Either way, you have to box them up. So scan and ship the ones you can sell," says Smith.
The app will tell you what Cash4Books.net is paying for any book on its buying list across dozens of genres – textbooks, romance novels, reference works, children's books, home & garden, professional & technical, non-fiction, fiction, and more.
"As a bonus, the app arrives just in time for Earth Day," says Smith, who often encounters people who are committed to selling and buying used items since it embodies all three facets of Reduce, Re-use, and Recycle.
About Cash4Books.net
Cash4Books.net is owned by McKenzie Books, Inc., a Beaverton-based online bookstore with more than 80,000 quality used books in stock. An e-commerce company doing business internationally since 2001, McKenzie Books has bought and sold over a million used trade and textbooks in the past two years. The company has a reputation among loyal customers for its legendary customer care and the top condition of its product – every used book purchased is hand inspected and rated for quality.
###
Contact
McKenzie Books, Inc.
Jim Smith
503.488.5439
www.Cash4Books.net

Contact