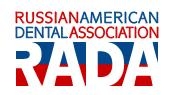 New York, NY, May 12, 2011 --(
PR.com
)-- The Russian American Dental Association (RADA) is set to award winners of its third annual Kids 4 Kids Anti-Smoking Drawing Contest on Wednesday, June 15th at 5:30 p.m. inside the Manhattan Movement and Arts Center (248 West 60th Street). The red carpet awards ceremony is going to be comprised of song, dance, and skit performances from The Children's Acting Company. Children from grades one through eight will receive prizes for their artwork, which convey anti-smoking messages. All of the winning drawings are going to be featured in "Kids Say No," a 32-page booklet that will be distributed at the event.
The contest and awards ceremony have increased in popularity and scope since the first year. This time around, a record 1,000 drawings were submitted. The best artwork was chosen by a panel of diverse judges from RADA, a Chelsea art gallery, and sponsoring company executives. The booklet contains drawings from the first, second and third place winners in the various grade categories, as well as the honorable mentions. It is one of RADA's most popular projects and a huge hit among parents and children alike.
President of the Association Dr. Rada Sumareva said, "The drawing contest and awards ceremony enforce the fact that smoking will only lead to extensive health problems. We try to show children that it's OK not to give into peer pressure, and that using cigarettes hurts not only them, but their family and friends, too."
The ceremony is the culmination of RADA's fourth annual Oral Cancer/Tobacco Cessation Project, which took place throughout April and early May. It included free oral cancer/HPV screenings, a conference for dental professionals, and Young Musicians for a Smoke Free Planet, a showcase of elementary, middle, and high-schoolers who play piano.
According to the Centers for Disease Control and Prevention, "Each day in the United States, approximately 3,450 young people between 12 and 17 years of age smoke their first cigarette, and an estimated 850 youth become daily cigarette smokers."
Through the contest and awards ceremony, RADA strives to make a dent in these numbers and help children lead a healthy lifestyle. The nonprofit encourages conversation among children and their peers about abstaining from cigarette use and teaches children to be actively involved in the improvement of their community and the world.
The Russian Dental Association (www.RussianDentists.org) is a national 501c (3) nonprofit organization that offers research and education in the dental fields, helps dental professionals with their career objectives, organizes medical professional conferences, and sponsors charity events. The group is dedicated to humanitarian and community work.
###
For more information, please contact:
Irina Shmeleva
is@via3pr.com
212.802.1446