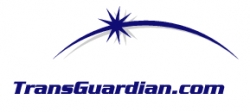 New York, NY, May 19, 2011 --(
PR.com
)--
TransGuardian
held three PATRIOT Act Compliance (PAC) Anti-Money Laundering (AML) workshops at the
New York Diamond Dealers Club
(DDC). More than fifty diamond and jewelry business owners came and became compliant. Some flew in from as far away as Indiana.
Moshe Mosbacher, the DDC President, opened the seminar with these remarks: "AML Compliance is required by law for our Members. One of the world's foremost legal authorities has reviewed and endorsed the TransGuardian solution. We're proud to present a no-nonsense, easy and economical way to get compliant and stay compliant."
"We're primarily an online logistics software provider for high-value shippers," said Jim Moseley, TransGuardian's President/CEO. "But in 2007, David Marcus, former President of the Diamond Club of the West Coast, asked me to create a simple, effective way for dealers to put their businesses into compliance. So I thought, 'Why not create online wizards, like driver's licensing tests, which explain the Regulations and give dealers hands-on tools to get the job done?'"
TransGuardian offers an online course for $699 for non-DDC Members and $499 for DDC Members. Any non-exempt wholesaler or retailer can log onto
www.transguardian.com
and set up his or her complete compliance program in two hours or less. Based on each user's input, TransGuardian's online wizards automatically generate all the tools a dealer needs to become and stay compliant, including:
(1) a customized, 20-page written AML Program for each business, (2) personal training scores in the Regulations, (3) a tailored business risk assessment score, (4) a plan for annual independent audits, (5) customized letters for affirming the compliance status of the business or for asking suppliers and buyers to affirm their compliance status, and (6) an AML compliance certificate and decal for posting on the business' premises.
TransGuardian also provides online Restricted Person Screening (RPS) to help dealers "KYC" – Know Your Customer (or Supplier). TransGuardian's RPS links real-time to 17 international government AML and anti-terrorism watch lists, including the US Treasury's SDN, the FBI, the World Bank, and Interpol. TransGuardian Members can type in any name, business name and/or address and instantly find out of that entity is prohibited for trade by law. The results are privately archived by user login for review in case of an IRS audit. The method is accurate, immediate, cheap, confidential, and current – the government lists are refreshed every midnight.
"We realized that many dealers prefer hands-on training to the computer," said Jim Moseley. "So we also offer live workshops, teaching with interactive Q&A and computer-graded, multiple-choice questionnaires. Attendees can drop into our seminar with nothing more than a pencil and walk away with their compliance totally set up – done!"
TransGuardian will host sessions at the
JCK Las Vegas Show
from June 3-6, 2011 to anyone visits the DDC Pavilion 4465-4474 or the DDC Booth L124. Advance booking: 877-570-SHIP (7447) or
support@transguardian.com
.
The civil penalty for non-compliance may be a fine up to $250,000 or up to two times the amount of the transaction, not to exceed $1 million. The criminal penalty may be a fine up to $500,000 and a maximum of 10 years in prison, or both.
"Ignoring US AML regulations is like failing to get a flu shot – the potential fines, penalties and disruption to your business aren't worth the risks. TransGuardian's AML solution is user-friendly, well thought-out and appropriate to our industry," said Joseph Khafi, DDC Chairman of the Board.
Aaron Ambalu, an attorney whose brother, Joseph, used TransGuardian to establish his AML compliance program, said, "I had the pleasure of attending TransGuardian's superb AML seminar. The best way I know to become trained and certified as an AML compliant business in under two hours is attending TransGuardian's seminar, bar none! As far who falls under AML regulations, practically every gem dealer on the block. And if you're not sure, I recommend erring on the side of caution."
Jonathan Kaiman, an Accountant and Auditor with 120 clients in the diamond and jewelry business, said: "I began giving AML Seminars to the industry five years ago, to heighten awareness of compliance obligations. In 2010, I noticed the IRS began auditing the industry in earnest, and they have been at it steadily ever since. We've seen the TransGuardian AML Programs successfully pass many IRS audits. I recommend this system strongly. It's battle-tested. And I tell everyone – don't wait until you get an IRS audit notice and then rush to catch up. Do it now."
"TransGuardian's system makes a complex subject easy," said Lou Rohde, the DDC's Director of Member Services. "A lot of our Members have paid other professionals $1,500 to $2,000 to get the job done. They save a thousand dollars or more with TransGuardian. And they save time. You go to most AML seminars and find out you have a problem. You use TransGuardian's system and walk out with a solution."
"It's easier to pay $499 once than pay $500 an hour for an attorney later, if the IRS finds you're out of compliance," said TransGuardian's Senior Account Manager, Paul Freedman.
The TransGuardian PATRIOT Act Compliance (PAC) system has been reviewed by legal expert, John Moscow, Esq., a partner at
Baker & Hostetler
, 45 Rockefeller Plaza, New York. Mr. Moscow spent 30 Years with NY District Attorney's Office. He was Chief of the Frauds Bureau from 1980-1988 and Deputy Chief of the Investigations Division from 1988-2004. He is a member of the FinCEN Bank Secrecy Act Advisory Group and the author of Money Laundering: A View from North America, London School of Economics, 2002 and "The War Against Terrorism: What Do Prosecutors Need?" (Richard Pratt ed., 2005).
"I have reviewed the TransGuardian program and consider that those who train themselves and their staffs on it and follow its teachings with care will greatly reduce their legal risks and the risk that they would be used by money launderers or terrorists," said Mr. Moscow.
"We're very fortunate to have John Moscow as a resource," said Moseley. "When our members have real-life questions or face audits, we rely on his expertise and get them the appropriate answers and help. We want our Members to have more than the appearance of compliance on paper. We want to give them tools so they can achieve the reality of compliance, as well."
On October 26, 2001, President George W. Bush signed into law the USA PATRIOT Act, an acronym for: Uniting and Strengthening America by Providing Appropriate Tools Required to Intercept and Obstruct Terrorism Act. Section 352 of the USA PATRIOT Act amended the Bank Secrecy Act (BSA) of 1970, requiring all financial institutions to implement anti-money laundering (AML) programs [31 U.S.C. 5312(a)(2)(N)]. Under the
Regulations
, dealers in precious metals, stones or jewels (as well as pawnbrokers and casinos) are classified as financial institutions and must maintain a customized AML program.
The Regulations do not imply that honest dealers in covered goods are inclined to launder money or fund terrorism. They recognize that dealers are vulnerable to being abused unwittingly by criminals and terrorists. The Regulations are meant to protect them and also to protect the U.S. financial system generally.
Banks, metal refiners, and other institutions that provide services to the diamond and jewelry trade are now requiring written evidence of compliance from the clients they serve.
The Regulations require dealers to (1) establish a written AML plan for their business, (2) appoint a Compliance Officer to maintain the AML plan (even if the business is a one-person show), (3) assess the business' for risk of being manipulated by someone who wants to launder money, especially for the purpose of funding terrorism, (4) conduct annual training of their employees (and self) in the Regulations, and (5) establish a means to stress-test their AML plan annually, to ensure it is appropriately effective.
Congress passed the law, the US Treasury's Financial Crimes Enforcement Network (FinCEN) wrote the Regulations for the industry, and the IRS enforces compliance through audits by its agents.
"This is an exceptional program. I recommend it," said Ritesh Lakhi of GemGlow, a NY Sightholder and part of the Lakhi Group.
"These PATRIOT Act wizards are great! They are very easy to use and cover the whole range of the Regulations. You get totally knowledgeable in two hours and feel completely confident about your state of compliance," said Hitesh Shah of StarAsia, a New York sightholder.
"Everybody should love to do these PATRIOT Act wizards; compared to other systems, it's like watching TV vs. reading a newspaper," said Gopalakrishnan Swaminathan of Jewelex, a NY sightholder.
"We looked at another system for getting PATRIOT Act compliant, and it left us confused and concerned. Working with TransGuardian, we are confident that we understand how to abide by the Regulations, and we have acquired a new discipline in the day-to-day activities of buying and selling. Other systems sell you a manual on how to build a 747. TransGuardian sells you an airplane ticket," said Mehul Shah of Shivani Gems.
###