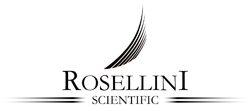 Dallas, TX, July 17, 2012 --(
PR.com
)-- Rosellini Scientific, LLC is pleased to announce the hiring of Barry Kraynack as Chief Medical Officer. Barry Kraynack is a board certified anesthesiologist who has more than 30 years as a preclinical and clinical researcher in translational medicine. He spent 25 of those years as an anesthesiologist, pain management and administrator, and research physician in private and university practice. Most recently, Dr. Kraynack worked at MicroTransponder, Inc. as Director of Emerging Technologies where he was responsible for the identification and commercialization plans for a variety of nascent neurostimulation technologies. Barry will responsible for the identification of new technologies for commercialization, monetization or sales and distribution in the life science space, encompassing medical devices. Dr. Kraynack received his MD from the University of Pittsburgh in 1973.
About Rosellini Scientific, LLC
Rosellini Scientific is building an active market for invention that brings together expertise and capital with translational work. We see a valley of death for inventors, companies, investors and patients based on numerous failure modes. The Company specializes in partnering with physicians to commercialize practice management innovation, inventors to monetize and/or commercialize technology and manufacturers who hope to build sales and distribution channels for early stage technology. Our goal is to develop a more efficient and dynamic invention economy, establishing an invention capital system. We build, buy, and collaborate to create inventions and translate them into clinical products for use at the bedside. We supply those inventions to patients through a variety of licensing and partnering programs. We believe an active market for invention and ideas will energize technological progress, potentially changing the world for the better.
For more information, please contact
nicholas@roselliniscientific.com
or
www.roselliniscientific.com
.
About our President: Emily Rosellini, MD
Dr. Emily Rosellini attended Oklahoma State University on a soccer scholarship where she graduated Summa Cum Laude with a Bachelor's Degree in Physiology. She went on to Medical School at the University of Texas-Houston where she received her Doctor of Medicine with Honors. She has completed a residency at UT-Houston and now is a practicing anesthesiologist with North Texas Anesthesia Group in Dallas, TX. Emily has served as President of Rosellini Scientific since 2011.
Rosellini Scientific, LLC
2900 N. Fitzhugh Ave. Suite 100
Dallas, TX 75204
emily@roselliniscientific.com