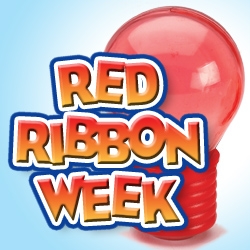 Hauppauge, NY, September 26, 2012 --(
PR.com
)-- Positive Promotions encourages your community and schools to take a visible stand against drug use in America during Red Ribbon Week, October 23-31, 2012. Red Ribbon Week is an event for educators, local businesses, town governments, and other organizations to promote a drug-free lifestyle in their community. Positive Promotions has all the promotional products necessary for an effective event.
The first official Red Ribbon Week began in 1988 by The National Family Partnership. It is the nation's oldest and largest drug prevention program that arose after the tragic death of Special Agent Kiki Camrena in 1985. On the verge of breaking through a multi-billion dollar cocaine and marijuana drug pipeline, Agent Camrena was brutally murdered at the hands of Mexican drug traffickers.
The National Family Partnership estimates about 80 million people participate in Red Ribbon Week each year. The event is a platform for communities and individuals to take a stand for the future of our children through drug prevention and education. Positive Promotions believes it is part of a social responsibility to promote a healthy, drug-free lifestyle, particularly with today's youth, and encourages your organization to be among those to participate.
In a culture desiring to "fit in," youth are impressionable and at risk to the pressure of drugs. Positive Promotions offers hundreds of educational products reinforcing drug free is the way to be. With items ranging from silicone bracelets to dog tags necklaces and stickers to ribbons, the visual display of red in any community will be encouraging.
With compelling slogans like "I'm Voting for My Future; I'm Drug Free," "These Paws Don't Touch Drugs," and "Read My Text, I'm Drug Free" along with many more, there is sure to be one to appeal to your organization and the nature of your event at prices as low as $0.04 each. Positive Promotions understands it's not about how much you spend but rather the message you send.
For the 15th year running, Positive Promotions announces its annual Red Ribbon Contest. Cash prizes will be rewarded for the best and most creative celebrations during Red Ribbon Week. The grand prize winner will be awarded $300, second prize will receive $200 and third prize will get $100. A contest entry form will be sent with any Red Ribbon Week order. Submit with the form a typed description detailing specific activities held and how Positive Promotions products were used. Also include in your entry, color photos of activities and any additional materials used (i.e. samples of students work, scrapbooks, videos, etc.) Entries are judged on originality, the extent of school and community involvement, the quality of the entry presentation, and creative use of products. The deadline for entry is December 3, 2012.
Positive Promotions is deeply committed to a drug-free America and chooses to engage in the social effort to create a healthier and safer tomorrow. A portion of the proceeds from the sale of our Red Ribbon Week merchandise is donated to organizations such as Big Brothers, Big Sisters, National Family Partnership, the Enrique S. Camrena Educational Foundation, Inc. and the CADCA.
Positive Promotions is a budget-friendly, one-stop-shopping source for awareness and educational tools offering 4 easy ways to order. Customers can order online anytime at
positivepromotions.com/redribbon
, call toll free at 1-800-635-2666 to speak to with a knowledgeable customer service representative Monday-Friday from 8am-7pm EST, fax an order toll-free at 1-800-635-2329 anytime, or mail an order to Positive Promotions at 15 Gilpin Avenue, P.O. Box 18021 Hauppauge NY 11788-8821. To request a catalog visit the company website at
positivepromotions.com
and click on the link under customer service.