New York City Mold Inspection Company Helping Rally Hurricane Sandy Relief
New York City mold inspection company helping Rally Hurricane Sandy Relief and for Stricter Requirements of Environmental and Hazardous Waste Services in NYC.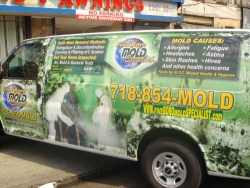 New York, NY, January 21, 2013 --(
PR.com
)-- The owner of the Brooklyn based mold removal company Five Boro Mold Specialist, Motty Katz, Lobbying For More Hurricane Sandy Relief and Stricter Requirements of Environmental Companies in NYC.
"As Hurricane Sandy has come and gone, her aftermath is still wreaking havoc for thousands upon thousands of people throughout the New York City area," stated Motty Katz; owner of a NYC mold inspection and mold removal company, "Five Boro Mold Specialist." Mr. Katz continued, "In our time of greatest need insurance companies, FEMA, and other emergency agencies sometime need to be reminded of their roles in these catastrophic situations. With every catastrophe you have predators, robbers, looters, insurance companies, service companies, to the agencies we put our faith and money into. When we are in these dire emergency situations, this is when we rely on them the most for organization, for protection, and for help on many fronts." Mr. Katz then stated, "It is very frustrating watching some insurance companies rejecting claims for baseless reasons, how complacent emergency services and FEMA are now dragging their feet with cleaning up of toxic mold and hazardous waste. Furthermore the number of unlicensed and un-certified contractors that are getting away with screwing property owners over for their hard earned and much needed money, due to the simple fact that stricter requirements need to come about quickly for environmental companies that will be dealing with the inundation of all this Hurricane Sandy 'Aftermath' hazardous waste."
Fortunately, Motty Katz, the owner of Five Boro Mold Specialist, is not the only one lobbying for the much needed rapid support for Hurricane Sandy relief. A congressman of the Brooklyn and Lower Manhattan area ravaged by Hurricane Sandy, recently spoke in Washington in lieu of the Hurricane Sandy Supplemental Appropriations bill for $17 billion along with the Frelinghuysen Amendment for $33.4 billion. As thousands of people are now homeless, cold, and hungry; Congressman Jerrold Nadler (D-NY) stepped up to the plate, practically demanding congress for additional emergency funding to help with the clean-up and relief efforts in the Northeast and New York City metropolitan areas.
Congressman Jerrold Nadler (D-NY) stated to Congress,"On the surface, New York City appears to be back up and running, and other issues are dominating the news," said Nadler. "Maybe some of my colleagues are not aware of just how many people are still suffering, of how many unmet needs there are in storm ravaged communities, and of how much work is still to be done to rebuild and recover. Many people are still homeless, and the lack of long-term housing is a problem for which we do not have an adequate answer. The restoration of heat and power remains a challenge. There are increasing reports of people, including small children, getting sick from exposure from toxic mold, sewage or other hazardous substances. Entire neighborhoods are still dark and largely abandoned."
Congressman Jerrold Nadler (D-NY) closed to Congress with the following statement,"The needs are great, and yet the House has failed to act. Back in December, the Senate passed a $60.4 billion disaster aid package that tracked very closely to the Administration's request, and which was based on conservative assessments of the needs across the region. The House should have taken a similar initiative and passed a recovery package weeks ago. There is simply no justifiable reason for the delay unless you believe that when disaster strikes, you're on your own. Let us once and for all reject that notion, and meet our obligation to get emergency aid in the hands of those who need it most. I urge my colleagues to end this madness and vote for the underlying bill, for the Frelinghuysen Amendment, and against all poison-pill amendments."
Motty Katz went on to close with, "Times are still rough economically speaking, compounded by this major catastrophe, along with Hurricane Sandy's aftermath of not just the well known major issues but more so the underlying issues of hazardous waste, raw sewage, contamination issues, and toxic mold problems across the city. Always make sure that any environmental company hired should be qualified and certified professionals considering the fact that they will more than likely be dealing with hazardous material and disposal thereof."
About Motty Katz -
Motty Katz has been proudly providing NYC with water removal and water damage services, flood damage services, lead and asbestos removal services, and mold inspection and mold removal services for over twenty years. Motty Katz is a pioneer in the New York City environmental industries, creating reporting software for his NYC mold inspections and
NYC mold removal
business, of which has been adopted and considered industry standard by property management companies, insurance companies, and even the court systems . As Motty Katz has been acknowledged in many ways for helping "mold" the environmental industries in NYC, he has also been featured in the NYTimes, has been covered on local TV stations, along with winning awards for his achievements for not only himself but for his many environmental businesses as well.
For More Information about Motty Katz, visit- http://fiveboromoldspecialist.com/
Contact
Five Boro Mold Specialist
Motti Katz
718-677-6653
http://fiveboromoldspecialist.com

Contact