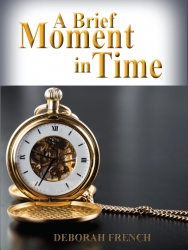 Hawthorne, NJ, March 26, 2013 --(
PR.com
)-- ASD Publishing is pleased to announce the signing of three new authors to the ASD Family. All authors bring unique stories of persistence and fortitude and will have books released digitally in April, 2013.
Deborah French is the author of the memoir, A Brief Moment In Time about raising one child with Autistic Spectrum Disorder and another with Down's syndrome. An award-winning speaker from the UK who now resides in Israel, French gave up her market research business in order to devote her time to her children.
Karen DelleCava is the author of the young adult novel, A Closer Look released in print in 2011 by WestSide Books. It was named a 2011 Top 40 Title for Realistic Fiction by the Pennsylvania School Librarian's Association. DelleCava is a member of the Society of Children's Books Writers and Illustrators and has had her work published in Highlights Magazine and in standardized tests for reading comprehension. She lives in northern, New Jersey.
Selene Castrovilla is an award-winning author of the young adult novels, Saved By The Music, and The Girl Next Door, both published in print by WestSide Books. She has also authored three children's books and has an MFA in creative writing from New School University and a BA in English from New York University. Castrovilla uses life experience in her fiction as Saved By The Music is based on helping her own aunt with a floating concert hall in Brooklyn, NY and The Girl Next Door was born from a dream after re-reading The Catcher In The Rye for a critical thesis. Castrovilla lives on Long Island, NY.
"We are excited to offer these books by some incredible female authors to readers," says ASD Publishing president Greg Goldston. "The mission of our company is to publish stories of personal growth that can enrich readers' lives or give them a new understanding of a subject. I believe readers can be challenged by fiction and non-fiction and all of these books are on truly inspirational topics."
There are moments that occur in life that can change everything that follows and A Brief Moment In Time recalls that time for mother Deborah French. During the birth of her second child, she was told the baby was born with Down's Syndrome. And then when her first child turned two years old, she discovered he had Autistic Spectrum Disorder. Raising even one child with special needs is a task fraught with challenge and takes a special parent. French has written this powerful and heartfelt memoir to share her own perseverance through adversity to inspire and assist others that may be starting their own journey on this road.
ASD Publishing is expanding its audience to include young adult readers with the creation of a YA Branch of digital books originally published in print during the past few years. "We are thrilled to supply young audiences these wonderful books in an electronic format," Goldston says. "We believe this will open up a new audience to both of these accomplished authors."
A Closer Look examines the life of a high school freshman girl who has to deal with not only the normal teenage angst about boys and school, but also with the fact that her body is "turning against her" when she discovers she has alopecia areata; a hair loss condition. A serious topic for anyone, but for a teenager dealing with fitting in and acceptance – this book explores so many wonderful themes.
The last place fifteen-year-old Willow wants to spend her summer is on a run-down former coffee barge which her aunt is converting into a floating concert hall. In Saved By The Music, Willow creates bonds through shared pain and laughter with an older teenage boy while dealing with budding sexuality, eating disorders, and even suicide. It is a summer where music must do more than simply soothe the soul.
In The Girl Next Door, two teens are forced to make some very grown-up decisions when one of them is diagnosed with terminal cancer which twists them into an unpredictable world. Beautifully written while handling a very heavy topic, Castrovilla addresses the question of whether people can ever truly feel safe.
For more information on each author, visit ASD's website or www.deborah-french.com/ www.karendellecava.com/ www.selenecastrovilla.com.
About ASD Publishing
ASD Publishing is an independent book publisher based in New Jersey specializing in thought-provoking literary fiction, memoir, and self help non-fiction. www.asdpublishing.com