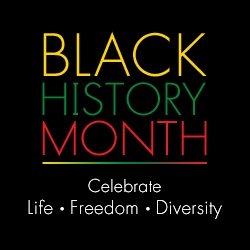 Hauppauge, NY, July 03, 2013 --(
PR.com
)-- Positive Promotions believes it is important to honor the trailblazers and historical achievements of African American's. That is why each year during the month of February they encourage schools and organizations to celebrate Black History Month by sponsoring an annual contest to recognize their educational activities and historical remembrances. Those who enter have a chance to win prizes up to $300 cash. Positive Promotions is grateful for the dozens of entries they received and is pleased to announce the 2013 Black History Month contest winners have been chosen.
The recipient of the Grand Prize is Chaparral High School of Chaparral, New Mexico. They will be awarded $300 to recognize their outstanding efforts in the ways they observed Black History Month. The $200 second place prize goes to The Eubie Blake School – P.S. 25 from Brooklyn, New York. Coming in third place and the recipient of $100 is the Metropolitan Baptist Church in Suffolk, Virginia. An Honorable Mention is awarded to the Monroe County Family Court in Rochester, New York. They will receive a gift certificate towards a future purchase from Positive Promotions.
Based on the creativity and educational breadth of their celebration, the Grand Prize winner, Chaparral High School is well deserving of the title and prize. Presenting the theme, "Proud of My Heritage," a committee from Chaparral High School set-up displays to reflect the abundant history behind the African American culture including prominent people, inspiring events and impacting achievements. Arranged for public viewing; students, teachers, parents, and visitors were all an active part of the educational event. The various displays included collectible artifacts, cultural apparel and accessories, significant music, influential books, historic documents, ethnic food and more. Chaparral High School distributed Positive Promotions pencils, ribbons, buttons, and bookmarks with slogans like "Believe, Achieve, Succeed" and "Rooted in the Past; Growing toward a Future" to commemorate their Black History Month celebration and inspire its students.
The 2nd place winning entry, The Eubie Blake School (P.S. 25,) presented their theme, "Growing towards the Future" in a 'Black History Momentum Book' created by students. This 'Momentum Book' highlighted the educational activities that took place during their Black History Month celebration. The committee at P.S. 25, created 4 contest categories that students and the school community could participate in. From a poster contest based on influential African Americans, to an essay contest requesting students write about an African American who was inspirational to them, to a trivia contest that tested the knowledge of students, parents, and staff, there was a contest to support the education and talents of the entire school community. Students enjoyed interactive performances throughout the month such as poetry readings in class, singing assemblies, and African Drummers teaching the history and importance of drumming to the African American culture. The Black History Month celebration at the Eubie Blake School culminated with a ceremony to honor all those who participated in the diverse contests. Winners of each category were awarded a Positive Promotions Black History Certificate and prizes to include Positive Promotions t-shirts, silicone bracelets, magnets, and more.
The Metropolitan Baptist Church is awarded the 3rd place prize for their creative incorporation of Black History Month into their church worship services. Their theme was "History in Character: Linking Past Legends to Present Day Legacies." Each Sunday during the month of February, dressed in character, the Young Adult Missionary presented to the congregation biographical sketches of influential African Americans. Treated as a trivia contest, the congregation was invited to guess those being posed for the chance to win Positive Promotion prizes (pencils, bookmarks, and activity books) the following weekend.
This year's Honorable Mention award goes to the Monroe County Family Court for their Black History Month celebration themed "Realizing the Dream, Building the Future." In their 6th year of honoring Black History Month, the district courts "purpose is to educate the Seventh District Community about the struggles and achievements of African Americans who came before us to pave the way to help shape history for generations to come." During the honorary month, educational materials on civil rights leaders, activists, musicians, scientists, and educators were made available to court visitors, judges, and lawyers in the 'Hall of Justice.' Other educational but more interactive events included a musical performance by students from local schools, a mock trial program where students got to experience what it was like to be a judge, lawyer, victim, or suspect, and a youth step team performance. All students who participated received Positive Promotions "Believe, Achieve, Succeed" drawstring bags filled with Positive Promotions lollipops, bookmarks, a certificate of appreciation and a copy of the Emancipation Proclamation.
It is Positive Promotions hope that the great success of the contest winners for the 2013 Black History Month will inspire more schools, churches, and organizations to commend African American achievements with celebrations in 2014.
Positive Promotions is a budget-friendly, one-stop-shopping source for awareness and educational tools. It is a direct source that offers quality product at exceptional monetary value. Customers can order in 4 easy ways: online anytime at
positiveblackhistory.com
, by calling toll free at 1-800-635-2666 to speak to with a knowledgeable customer service representative Monday-Friday from 8am-7pm EST, by faxing an order toll-free at 1-800-635-2329 anytime, or by mailing an order to Positive Promotions at 15 Gilpin Avenue, P.O. Box 18021 Hauppauge, NY 11788-8821. To request a catalog visit the company website at
positivepromotions.com
and click the catalog request link.