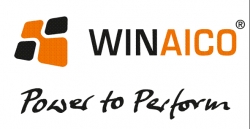 Southampton, PA, July 23, 2013 --(
PR.com
)-- Colin Dedman, Technical Officer in the Department of Atomic & Molecular Physical Laboratory at the Australian National University, has published his solar PV panel testing results in the July-Sept 2013 issue of Australian magazine ReNew. Mr. Dedman's article highlights module energy yield scores in real world winter conditions versus the module nameplate power rating. The higher the yield score, the more the panel exceeds nameplate power rating.
WINAICO's polycrystalline modules have not only ranked highest among tested competitors like Lightway, Trina, and Panasonic, but have performed with record breaking yield performance in winter conditions with a score of 108.8%. These impressive results confirm that WINAICO high efficiency modules provide considerably higher power than their nametag, or price tag, suggest.
In addition to testing the winter energy yield scores of each module, Mr. Dedman has also measured each modules energy density. Energy density is the measure of real-world energy yield relative to the area of the module. This information is especially important for space limited roof installations. WINAICO provided the highest energy density of any polycrystalline modules tested with an above average score of 105.4%.
The premium quality and high efficiency WINAICO module provides real benefit to installers that are looking to reduce installation costs, and provide their customers with the highest amount of power possible.
Credit: ReNew Issue 124
Find out more about Colin Dedman:
http://physics.anu.edu.au/people/profile.php?ID=17&tab=publications
Press contact:
WINAICO USA
Jing Yu, VP of Winaico USA
Tel.: + 1 646 520 7673
E-mail: usa@winaico.com