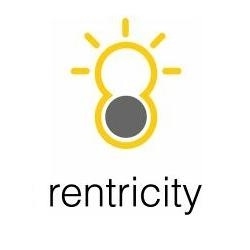 New York, NY, August 28, 2013 --(
PR.com
)-- On August 9th, the Hydropower Regulatory Efficiency Act (H.R. 267) and the Bureau of Reclamation Small Conduit Hydropower Development and Rural Jobs Act (H.R. 678) were signed into law by President Obama. Both the Senate and House of Representatives passed the bill on January 15, 2013, which was just introduced by Rep. Cathy McMorris Rodgers (R-WA).
The bill, H.R. 267, will significantly improve the use of hydropower by water, wastewater, and industrial water operations, waiving the license requirements for any non-federally owned conduit that has a maximum installed capacity of 5 megawatts. The bill further redefines "conduit" to specify any tunnel, canal, pipeline, aqueduct, flume, ditch, or similar man-made water conveyance operated for the distribution of water for agricultural, municipal, or industrial consumption and not primarily for the generation of electricity.
Further, the new law would authorize the Federal Energy Regulatory Commission (FERC) to exempt any electric power generation facility that utilizes only the hydroelectric potential of a conduit for generation, for requirement of a license. This applies to all facilities with an installed capacity of 40 megawatts or fewer.
"We are extremely pleased to see our US lawmakers coming together for the 'In-pipe hydro' industry, reducing the amount of time and cost associated with permitting conduits for hydropower applications." says Frank Zammataro CEO and Co-Founder of Rentricity. "This law will lead to more focus by water operators on how energy costs can be offset using In-pipe hydro technology," he added.
Rentricity is currently developing new projects for the 2013/14 year that will be beneficiaries of the new law:
Barre, VT
This project will upgrade the city's replacement pressure reducing structure with Rentricity's in-pipe hydropower system. Grants from the Vermont Clean Energy Development Fund and the Vermont Agency of Natural Resources Green Reserve Fund will be used in support of the 12kW size project.
North Wales, PA
Rentricity and the North Wales Water Authority (NWWA) are developing an in-conduit hydropower facility within an existing treated water conduit at the NWWA water treatment facility. The conduit is part of the domestic potable water piping distribution system that serves both commercial and residential customers. The project will have a generating capacity of 12kW and will act as the pilot site for Rentricity's Sustainable Energy and Monitoring Systems (SEMS), a plug-and-play version of the company's Flow-to-Wire energy recovery systems.
Cal Water, CA
Rentricity is currently developing on a project in Palos Verdes, California with the California Water Services Company. The project will result in the installation of a 325 KW system at a transfer station. Completion is estimated to occur in late 2013.
Bethlehem, PA
Rentricity has executed a letter of agreement with Bethlehem Authority in Bethlehem, Pennsylvania to explore, finance and develop multiple small, in-pipe hydropower sites within the Authority's water system. The project, set to go on line this fall, will explore three sites: the Pennsylvania Avenue and Howertown PRV vaults, and the Spray Valve at the Penn Forrest Reservoir. The three sites have a potential to generate over 200 kW of power collectively.
North Summit, UT
Rentricity is working with Franson Civil Engineers to develop an energy recovery project within the North Summit Pressurized Irrigation Project. The project will affect irrigated areas between Rockport and Echo Reservoirs in Summit County, Utah. The project has a forecasted generating capacity of 35 kW.
About Rentricity: Based in New York City, Rentricity Inc. is a renewable energy company that uses unique energy recovery configurations to transform untapped energy within various man-made water, wastewater and industrial infrastructure into electricity. The energy recovery systems convert excess pressure in water mains and conduits into clean, electric power. Since this electricity can be sold onto the grid, Rentricity provides its customers with an additional source of revenue and a way to offset rising electricity rates while supporting local renewable energy goals. (www.rentricity.com)