Wildcat Discovery Technologies Selected for $1 Million DOE Vehicle Technologies Grant Award
Wildcat's high throughput battery workflow to play key role in development of new electrolytes for silicon anodes.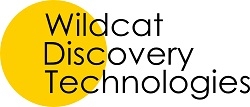 San Diego, CA, September 12, 2013 --(
PR.com
)-- Wildcat Discovery Technologies, a technology company using high throughput methods to develop improved battery materials, announced today that the U.S. Department of Energy's (DOE) Office of Energy Efficiency and Renewable Energy (EERE) has awarded Wildcat a $999,778 grant under the 2013 Vehicle Technologies Program Funding Opportunity Announcement DE-FOA-0000793.
"Wildcat is honored to receive this endorsement from the Department of Energy. We look forward to working on this exciting initiative," said Mark Gresser, Wildcat's CEO. "Electrolyte screening is a perfect fit for Wildcat's accelerated development methods and has quickly become an important part of our business. Our new ability to monitor in-situ gas evolution in our high throughput cells will be particularly useful on this project."
The 2013 Vehicle Technologies FOA has five subcategories that collectively span five major areas critical to advanced transportation. Wildcat's award is one of 13 approved projects under the Advanced Batteries subcategory. The goal of the project is to develop novel non-carbonate based electrolytes for silicon anodes, which will enable substantial improvements in energy density and cost relative to today's lithium-ion batteries.
For more information, please visit:
www.wildcatdiscovery.com
Contact
Wildcat Discovery Technologies
Jon Jacobs
(858) 550-1980
www.wildcatdiscovery.com

Contact