Dr. Satwant Kaur Makes Technology Predictions for 2014
The "first lady of emerging technologies" believes medical technology will make great strides.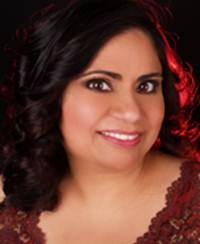 Miami, FL, January 29, 2014 --(
PR.com
)-- Dr. Satwant Kaur, who will give the keynote address at the 2014 IT Expo in Miami later this month, has made stunning predictions concerning technology before now. These often include ideas that sound straight out of science fiction: software-defined robots at our beck and call, for example. However, she believes these fantastical ideas will be reality sooner than we think, and her most recent prediction could change the medical industry as we know it.
Dr. Satwant Kaur believes that in 2014, we will see great strides in computer-assisted diagnosis, particularly in regard to cancer. Dr. Kaur, who has made a name for herself as the "First Lady of Emerging Technologies," believes that computers will so closely emulate human oncologists, that they will even be able to suggest treatment options to cancer patients. These advanced computers carry strange implications concerning human oncologists and whether or not they will soon become obsolete.
The valuable knowledge that comes from years of medical study and experience might not hold up against the flawless nature of artificial intelligence. Computers that emulate human processing could apply all the same knowledge, but without human error. A human oncologist can perform tests to identify where a cancer patient's disease has spread, and analyze the information to suggest the best course of action. A computer could potentially do that, as well as pull information from a database of medical studies to cross-reference and make a more informed decision; even a great oncologist would not be able to do that immediately.
These predictions, if correct, could mean exciting things for cancer patients' survival rates and efficiency, but would hurt the human doctors who have dedicated their lives to healing others. Dr. Kaur, who has over twenty years of successful experience innovating in the arena of emerging technology—and is the inventor of Intel's "Reduced Interoperability Technologies" for computing platforms—is definitely suggesting some exciting and loaded possibilities.
Dr. Satwant Kaur holds a Bachelors of Technology in electrical engineering from the Indian Institute of Technology in Delhi, India. She has an MS in engineering and computer science from Oakland University in Oakland, Michigan. She also has a PhD in enhanced Internet protocols for efficient mobile communication from Oakland University.
She has received many awards and accolades for her unparalleled accomplishments in technology, including: Intel's 2009 Technology Innovation Award, Intel's 2009 Outstanding Women Award, and IEEE EIT's 2001 best paper award for her paper "Mobile IP and Implementation of Regional Registration."
Dr. Satwant Kaur, First Lady of Emerging Technologies® in all communications including all electronic, broadcast, and print media formats. Dr. Satwant Kaur is not endorsed by any third-party affiliation, organization, or employer and all opinions are solely of Dr. Kaur's, and do not reflect the opinions and/or views of any third-party affiliation, organization, or employer. For further information, please refer to her web site www.satwantkaur.com. Or you may contact her publicist at email satwantkaurmedia@gmail.com.
Contact
Satwant Kaur Media
Todd Rutherford
405-456-9635

Contact