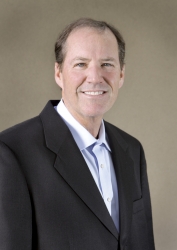 Peoria, AZ, March 01, 2014 --(
PR.com
)-- Wally Knipp, founder and CEO of Knipp Contracting, will draw on his 35 years of homebuilding experience to share insights on property preservation during the 2014 Single Family Investment Forum.
Knipp will join fellow industry experts for a discussion entitled "Property Preservation - Managing the Rehab" on Monday, March 3rd from 11:45 a.m. to 12:40 p.m. The session will cover best practices in serving investors throughout the property rehab process, addressing the concerns of out-of-area investors, and ongoing maintenance in rental homes.
Through home renovations with private equity firms and individual investors throughout the country, Knipp has overseen more than 1,000 properties from acquisition to rent-ready over the last several years.
The Single Family Investment Forum is dedicated to real estate investors at all levels, from individuals to hedge funds. In addition to Knipp's panel, featured topics include: fix and flip, acquisition strategies, short- and long- term financing, property and asset management, and valuation.
Held at the Loews Santa Monica Beach Hotel, the forum takes place from March 3-4 in Santa Monica, California. The event registration, agenda and the full speaker line-up are available online at http://sfhif.com.
About Knipp Contracting
Knipp Contracting is a diversified general contractor with a luxury home division, headquartered in Arizona. Serving ten states across the nation, the family-owned company works with GSEs, institutional investors, and homeowners managing property rehabilitation, custom home construction and tenant improvements. For more information, visit www.knippcontracting