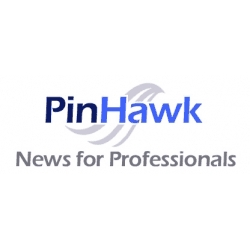 New York, NY, October 23, 2007 --(
PR.com
)-- PinHawk LLC, the leading publisher of aggregated daily emails for professionals, has introduced the Economics Research and News.
Economists need to be up to date on the latest scholarly publications and the news that shapes their research. Valuable economic research and news information is spread among many online sources. The time it takes to mine through these sources is prohibitive, leaving blind spots in the research process. PinHawk solves this problem with the Economics Research and News daily email, delivering links to the latest relevant economic content. News from over 200 electronic sources is edited and prioritized by a team of professional economists led by Anastasia Pappas (Ph.D. NYU), delivered five days each week.
According to Jared Bernstein, author of 'All Together Now: Common Sense for a Fair Economy', the daily email "… provides a truly useful service. First thing in the morning, the links efficiently plug you right into the most important economic articles and analyses of the day." Lars Jonung, Professor and Research adviser to the European Commission, Economic and Financial Affairs, says that it "… is an efficient and rapid way of surveying current policy and research issues in the world economy. You quickly become addicted." Sean McDaniels, a Research Analyst for the Minnesota Department of Employment and Economic Development says "Pinhawk is the electronic news service I actually look forward to reading. Your content is relevant, concise, informative and eclectic. … I will always find important perspectives I would have missed without you."
PinHawk's Jack Hagouel says, "Every morning our subscribers get the latest research papers from universities, central banks and think tanks, important speeches, the best economic blogs and breaking international news. This electronic newsletter is a tremendous time saver. It covers a wide variety of useful sources and it keeps improving with the addition of new sources."
The individual rate for the Economics Research and News is $199 per year. Group rates are available. For more information about PinHawk and the NewzDigest service, or to receive a
free trial of Economics Research and News
and other daily emails, go to www.pinhawk.com.
About PinHawk LLC and the NewzDigest Service
PinHawk LLC is a privately held company. The company maintains and promotes its NewzDigest and Web Alert services.
NewzDigest Service technology distributes daily topic-based electronic newsletters with Internet-based, industry specific news content to professional end-users, large organizations, their clients, and their prospects. PinHawk emails are either private labeled for a client or distributed under the PinHawk label.
Web Alert Service technology enables intranets and web sites to display PinHawk collected news. These web alerts are updated throughout the day.
Daily emails distributed under the PinHawk label for the financial and legal community include: Hedge Fund NewzDigest, Securities NewzDigest, Banking NewzDigest, Corporate Legal NewzDigest, and Law Firm NewzDigest. Two week trials of PinHawk electronic newsletters are available at www.pinhawk.com.
For information:
PinHawk LLC
Tel.: (212) 363-7766
Fax: (212) 785-0848
Email: sales@pinhawk.com
Web site: www.pinhawk.com
###