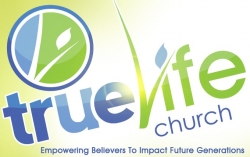 Waukesha, WI, October 15, 2014 --(
PR.com
)-- Senator Ron Johnson will visit the Waukesha Food Connection at True Life Church this Friday, October 17, from 4 to 5p.m., according to a church official. Senator Johnson plans to speak with families in need and help volunteer handing out food. For more information on Senator Johnson's upcoming schedule, please visit www.ronjohnson.senate.gov . This event is open to the press.
The Waukesha Food Connection, partnered with Feeding America, has given out over 250,000 lbs. in just over a year, one Friday a month, from 4 to 8p.m. The four hour event helps to feed about 2000 Waukesha families each month. For more information about the Waukesha Food Connection, please visit www.truelifechurch.com .
Regular True Life Church services are Sundays at 10 a.m., 5 p.m. and Wednesdays at 7 p.m. at 1615 Silvernail Rd. Waukesha.