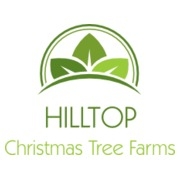 Boston, MA, October 22, 2014 --(
PR.com
)--
Hilltop Christmas Tree Farms
, a Christmas tree wholesaler located within the province of New Brunswick, Canada and with locations in Boston, Massachusetts, is looking forward to this festive season.
Adam Stone who heads the business is a recognized industry professional standing as the director of the national Canadian Christmas Tree Association, and also president of the New Brunswick Christmas Tree Growers Association.
Adam through his company Hilltop specialize in supplying retailers across the United States and Canada with quality wholesale Christmas trees. Hilltop also supplies wholesale Christmas tree stands, wreaths, miniature "table top trees," and display trees many of which are sold and installed for public displays in city squares.
Adam Stone stated "We have been in the Christmas tree industry for over 20 years now and it seems this year's demand for real Christmas trees has risen to an all-time high for us." Adam attributes this year's spike in Christmas tree sales to providing his customers with quality trees at competitive prices.
Recently featured on CNBC news Adam is passionate about the industry, and positive about the future of Hilltop. Adam states "Our success is evident in the fact that retailers come back to us every year, this is down to the extra work we put into our trees to produce the best product for our retailers at the best prices possible."