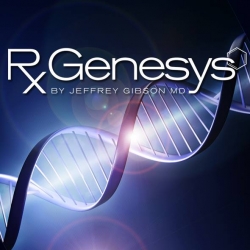 Miami, FL, September 21, 2015 --(
PR.com
)-- RxGenesys, a Stem Cell Skin Care Company has closed a 4 million round of funding, the company said.
The round was led by Genesys Investment Group (GIG), a partnership of international investors with offices in New York, Miami and Panama. The funds will be allocated to the deployment of RxGenesy's nationwide launch.
"One of our primary objectives has been to identify key indicators of the imminent exponential growth of the anti-aging and biotech industries. We're very excited to become a key partner in the development of what could become the next generation of Skin Care," said Gabriel Osio, President of GIG.
RxGenesys will enter the market as the only product that features the unique RxGen Stem Cell Technology in its formulation, a formulation that has yielded astonishing results in a recent study conducted by the prestigious Princeton Consumer Research.
With funding and proven results in place, RxGenesys has partnered with marketing mogul and Shark Tank celebrity Kevin Harrington, who will spearhead the company's Direct Response Campaign. "I've seen a lot of products and a lot of business plans," Harrington said. "I joined the RxGenesys initiative because a direct response strategy using a prestige product like this is fresh and absolutely ideal to capture the growing market for products that look and feel like a celebrity insider secret," said Harrington.
RxGenesys will launch a nationwide DRTV Campaign in Q3 2015, with a 30 min spot that will feature supermodel Paulina Porizkova, celebrity endorser and main product ambassador.
About RXGenesys
RxGenesys is a company founded by plastic surgeon Dr. Jeffrey Gibson and his wife, marketing guru Kirsty Barany. The company developed and tested a patented skin care line using some of the most advanced skin care technologies in the world, including the exclusive RxGen Stem CellTechnology, Biomimetic Peptides, and a unique Knotgrass extract, as well as time-tested skin care ingredients like vitamins B5, C, and E, hyaluronic Acid and Green tea Extract. The mission of RxGenesys is to make radiant, younger-looking skin affordable to women around the world.
About GIG
Genesys Investment Group is a partnership of prestigious International Investors with over 25 years of experience in the fields of banking and capital markets.